Zelenskyy visits Congress, will meet with Biden at the White House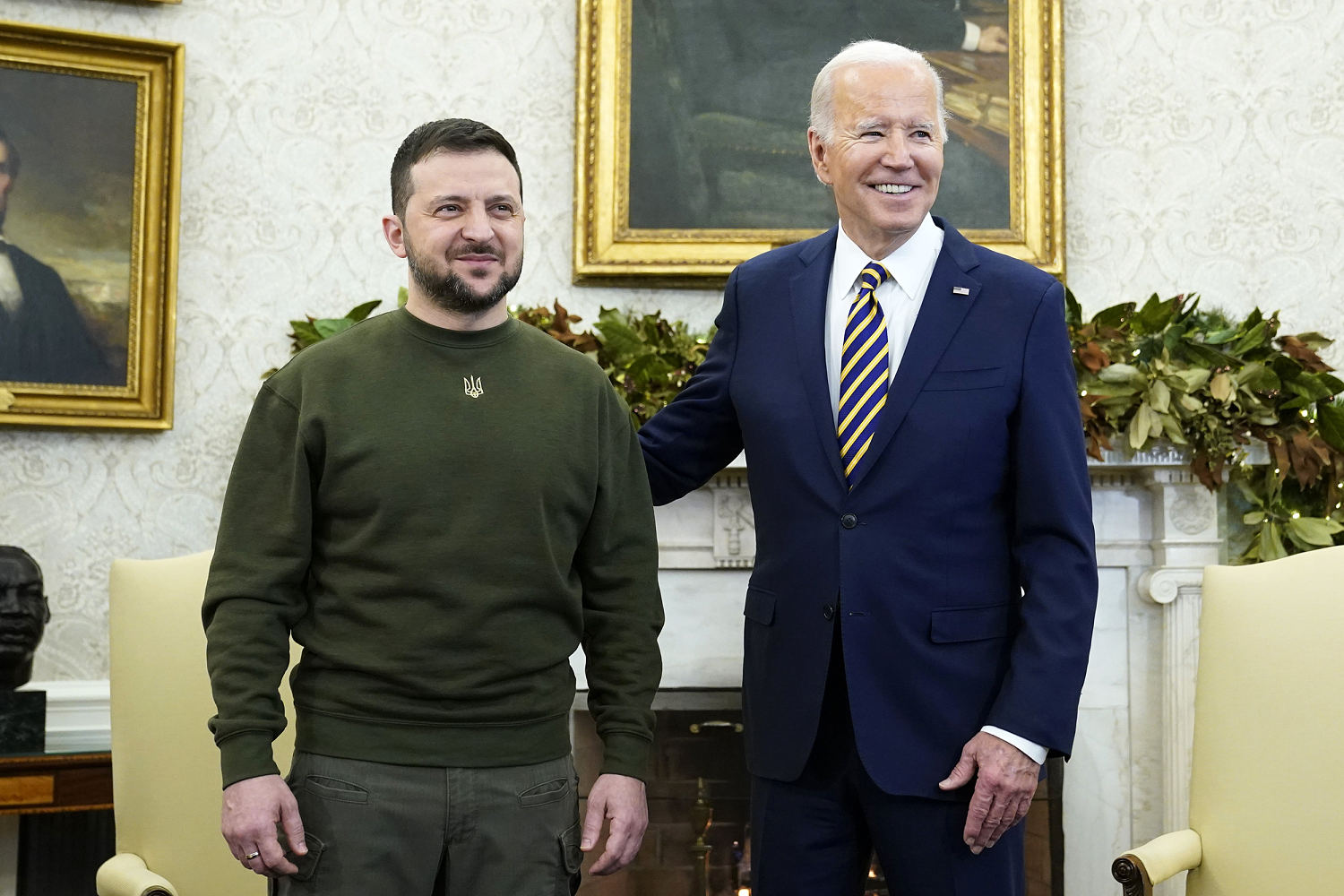 WASHINGTON — Ukraine's President Volodymyr Zelenskyy will meet with President Joe Biden at the White House on Thursday afternoon after heading to Capitol Hill to meet with lawmakers who will be asked to continue to fund his nation's defense against Russia.
Zelenskyy met with a bipartisan group of House members in the morning, and will meet with senators shortly after.
In his second trip to Washington since Russia invaded Ukraine in early 2022, Biden and Zelenskyy will meet in the Oval Office, followed by an expanded bilateral meeting in the East Room that Vice President Kamala Harris will also attend.
The first ladies of both nations will also be part of the visit.
John Kirby, the National Security Council Coordinator for Strategic Communications, told reporters on Wednesday that Biden is "looking forward" to hearing a "battlefield perspective directly from Ukraine's commander in chief" and reiterated that the administration will continue to stand with Ukraine.
Kirby said he also expected Zelenskyy to visit the Pentagon, where he will meet with Secretary of Defense Lloyd Austin and outgoing Chairman of the Joint Chiefs of Staff General Mark Milley.
Biden previously reiterated support for Ukraine and emphasized that "Russia alone bears responsibility for this war" in his Tuesday speech at the United Nations General Assembly in New York City.
"If we allow Ukraine to be carved up, is the independence of any nation secure? I'd respectfully suggest the answer is no," Biden said in his speech. "We have to stand up to this naked aggression today and deter other would-be aggressors tomorrow."
When asked about a future aid package for Ukraine, Kirby said that he would not get ahead of the president, and Biden "has every expectation of talking to President Zelenskyy about his needs and about how the United States will continue to meet those needs." When asked whether Army Tactical Missile Systems (ATACMS), a long-range weapon, would be part of an aid package, Kirby said they are "not off the table." The U.S. has previously rejected providing long-range missiles to Ukraine.
Speaker Kevin McCarthy said Thursday that he declined a request from Zelenskyy to address a joint session of Congress because of time constraints given the busy legislative week, in remarks first reported by Punchbowl News. McCarthy also noted that Zelensky had already addressed Congress.
It comes the same day a group of congressional Republicans sent a letter to Director of the Office of Management and Budget Shalanda Young about Ukraine funding requests, arguing that "it would be an absurd abdication of congressional responsibility to grant" the request without having further details about how the money is used, the Ukrainians' strategy and Biden's exit plan. The letter was first reported by the Wall Street Journal.
Both Biden and Zelenskyy attended the U.N. General Assembly this week, and they previously met in July during the NATO summit in Vilnius, Lithuania. Zelenskyy visited Washington in December and delivered an address to a joint meeting of Congress. He also met with Biden at the White House during the December trip.
"Ukraine is alive and kicking," he said in his previous speech to Congress. "Ukraine holds its lines and will never surrender."
Congress has appropriated more than $113 billion for the U.S. response to the war in Ukraine, according to a March release from the Department of Defense Office of Inspector General.