Two hostages released by Hamas are Judith and Natalie Raanan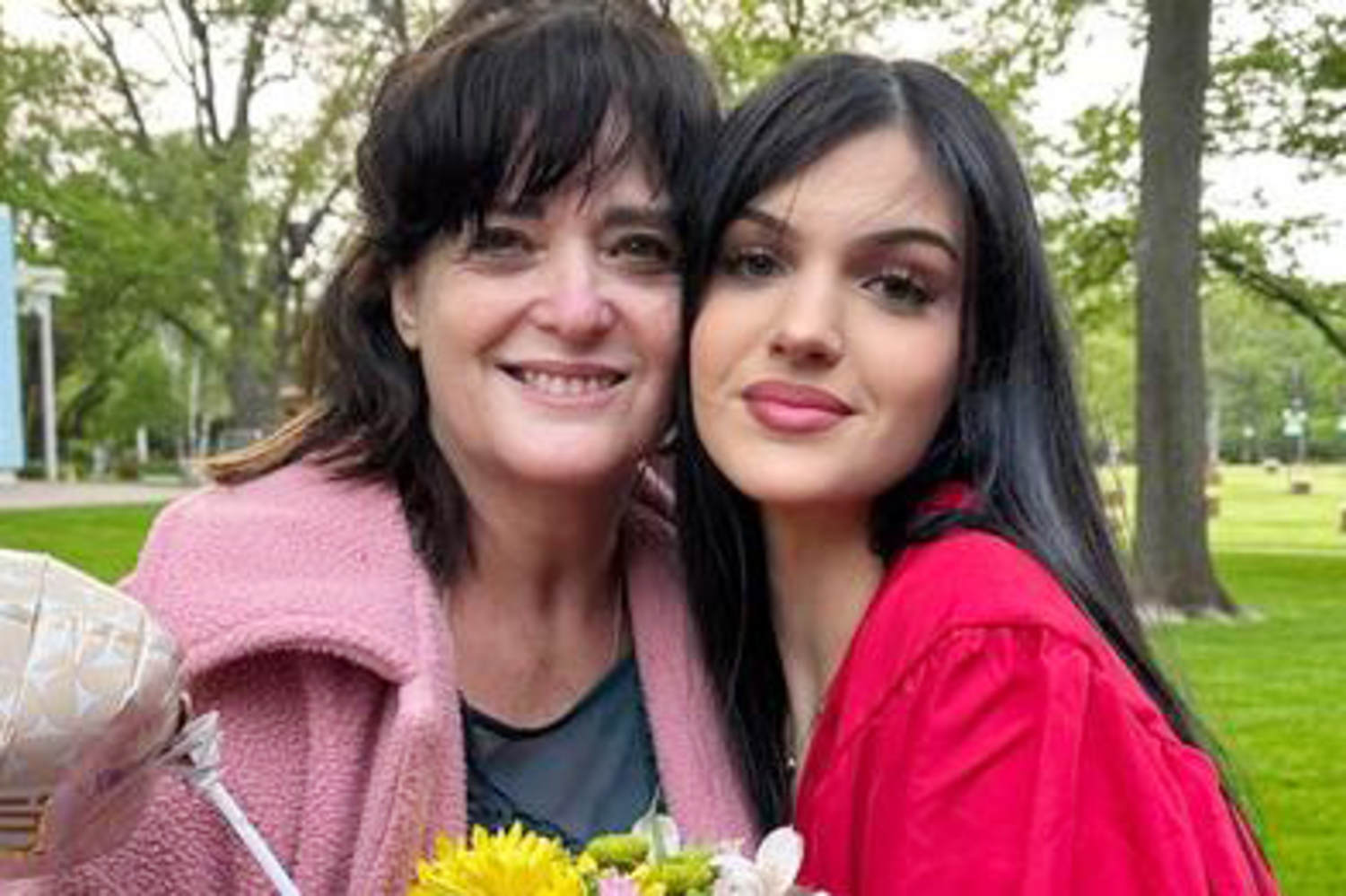 Two U.S. hostages abducted by Hamas, both related to former Israel-based NBC correspondent Martin Fletcher, have been released.
Judith Raanan and her daughter Natalie fell into the clutches of Hamas after the militants on Oct. 7 launched a surprise terror attack on Israel. They had been staying on a kibbutz called Nahal Oz, in southern Israel.
Their release was announced Friday by the Israeli prime minister's office and confirmed by Fletcher a day after the former correspondent went public and said on MSNBC's "The 11th Hour with Stephanie Ruhle" that two members of his wife's family were being held hostage by Hamas.
Mother and daughter were greeted at the Gaza border by Israeli Brig. Gen. Gal Hirsch and taken to a military base deeper into Israel where they were reunited with worried relatives, Israeli Defense Forces spokesperson Daniel Hagari said.
In an interview with NBC News, Fletcher said that his wife has been told that her family members are with the Red Cross in Israel. 
There's "obviously a huge sigh of release and at the same time concern that there are still so many hostages," Fletcher said.
"The family rallied around them in an extraordinary manner," Fletcher added of his relatives, "and the fact that it's actually happened is a miracle."
The unexpected development came on the same day that the Israeli prime minister's office reported that more than 200 Israelis were still being held captive and that at least 30 of them were under the age of 16.
It was not immediately clear who was involved in securing the freedom of the two women, who live in the Chicago suburb of Evanston.
But the International Committee of the Red Cross (ICRC) said it got the hostages to the Israeli border. And President Joe Biden in his statement pointedly thanked "the government of Qatar and the government of Israel for their partnership in this work."
"Our fellow citizens have endured a terrible ordeal these past 14 days, and I am overjoyed that they will soon be reunited with their family, who has been wracked with fear," Biden said.
Illinois Gov. J.B. Pritzker said he, too, was relieved by the news.
"After being held against their will for nearly two weeks, they are now safe and receiving necessary medical treatment," the governor said in a statement. "I cannot wait to welcome them back home after demonstrating immense strength and bravery in the face of unthinkable terror."
Hamas, in a statement, confirmed that "a woman and her daughter holding American citizenship were handed over today in Gaza, in cooperation with the sisterly State of Qatar."
"We stress that we are working with all mediators to implement the movement's decision to close the civilian file if appropriate security conditions are available," the Hamas statement said.
The Israeli prime minister's office said in a statement it was working around the clock to free all the Hamas hostages.
"The Government of Israel, the IDF and the entire security system will continue to operate with the best of their abilities and efforts in order to locate all of the missing and return all of the abductees home," it said.
Former CIA chief of staff Jeremy Bash told NBC News Now that the ex-hostages are likely to be questioned about what happened to them by Shin Bet, Israel's internal security service. "This is going to be very actionable intelligence," he said.
In an earlier interview with NBC News' Lester Holt, Natalie Raanan's aunt said they were at the kibbutz to celebrate her mother's 85th birthday and staying in a guest house when Hamas attacked.
"They were texting us because the orders were that no one should speak," Saray Cohen said. "They should stay quiet so the Hamas will not hear them and try to take them hostage."
But the Hamas gunmen found them in the secure room that they'd fled to from the guest house.
"So the last text was from Natalie 12:18 noon on Saturday, saying that they're hearing shooting out of their apartment," Cohen said. "And she said that the other room out of the security room was bombed. She's hearing shooting. We love you all. But we are OK."
Earlier this week, NBC News reported that Hamas had expressed a willingness to release women and children it holds captive.
But Hamas also acknowledged that it did not have custody of all the hostages, some of whom were taken captive by Palestinian Islamic Jihad, another militant group based in Gaza, or by what a former U.S. official briefed on the matter called "random Gaza citizen opportunists."
In Chicago, Judith Raanan's friend Chavah Rochel Golden was overjoyed.
"Baruch Hashem!" said Golden, using the Hebrew expression for "Blessed be God."
"I've been picturing her and wondering where she is, where she's sitting, where she's sleeping, what she and her daughter are talking about," she said.
Richard Engel and Josh Lederman reported from Israel, and Tom Winter and Corky Siemaszko from New York.