Trump falsely characterized Israel's role in his administration's hit on Iran's Soleimani, say former U.S. officials
WASHINGTON — Former President Donald Trump falsely characterized Israel's role in his administration's assassination of Iran's top general during remarks this week, according to three U.S. officials familiar with the planning of the operation.
Trump said Wednesday that Israel planned to be part of the January 2020 operation that killed Iranian Gen. Qassem Soleimani but abruptly backed out the night before it was to take place. In his remarks, delivered before an audience at his Mar-a-Lago club in South Florida, Trump sharply criticized Israeli Prime Minister Benjamin Netanyahu for that decision after months of working with the U.S. on the operation. 
But the U.S. officials familiar with the planning said Trump's comments are entirely false. "They were never on board with it," said a former senior White House official, referring to the Israelis. "They always thought it was a dangerous and destabilizing idea."
One former Trump administration official familiar with the planning said that in Washington, when Trump made the decision to go ahead with the Soleimani strike, the generals who were present seemed to collectively take a deep breath.
The CIA declined to comment. The Trump campaign, the U.S. military's Central Command and the Israeli Embassy in Washington, D.C., did not immediately respond to requests for comment.
If the former president's comments were accurate, it would have been a significant — and classified — revelation.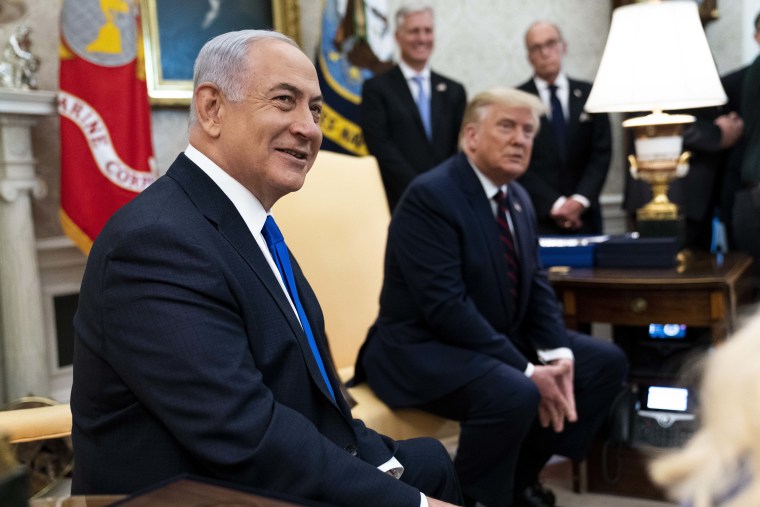 "Israel was going to do this with us, and it was being planned and working on it for months," Trump said Wednesday. "We had everything all set to go, and the night before it happened, I got a call that Israel will not be participating in this attack."
"I'll never forget that Bibi Netanyahu let us down," Trump added, referring to Netanyahu by his nickname. 
"That was a very terrible thing," he said. "And then Bibi tried to take credit for it. That didn't make me feel too good."
Israeli intelligence helped confirm Soleimani's location for American intelligence officials, NBC News first reported at the time. The U.S. subsequently killed Soleimani with a drone strike in Baghdad.
Israel was never part of the operation, the U.S. officials involved in the planning said.
Trump is facing federal charges over his handling of classified documents after leaving the White House.
Trump's comments on Wednesday were part of a series of sharply critical remarks about Netanyahu in the days after Hamas' terrorist attack on Israel. On Wednesday, Trump also called Israeli Defense Minister Yoav Gallant a "jerk."