Top House Republicans defend IRS cuts in GOP-led Israel aid bill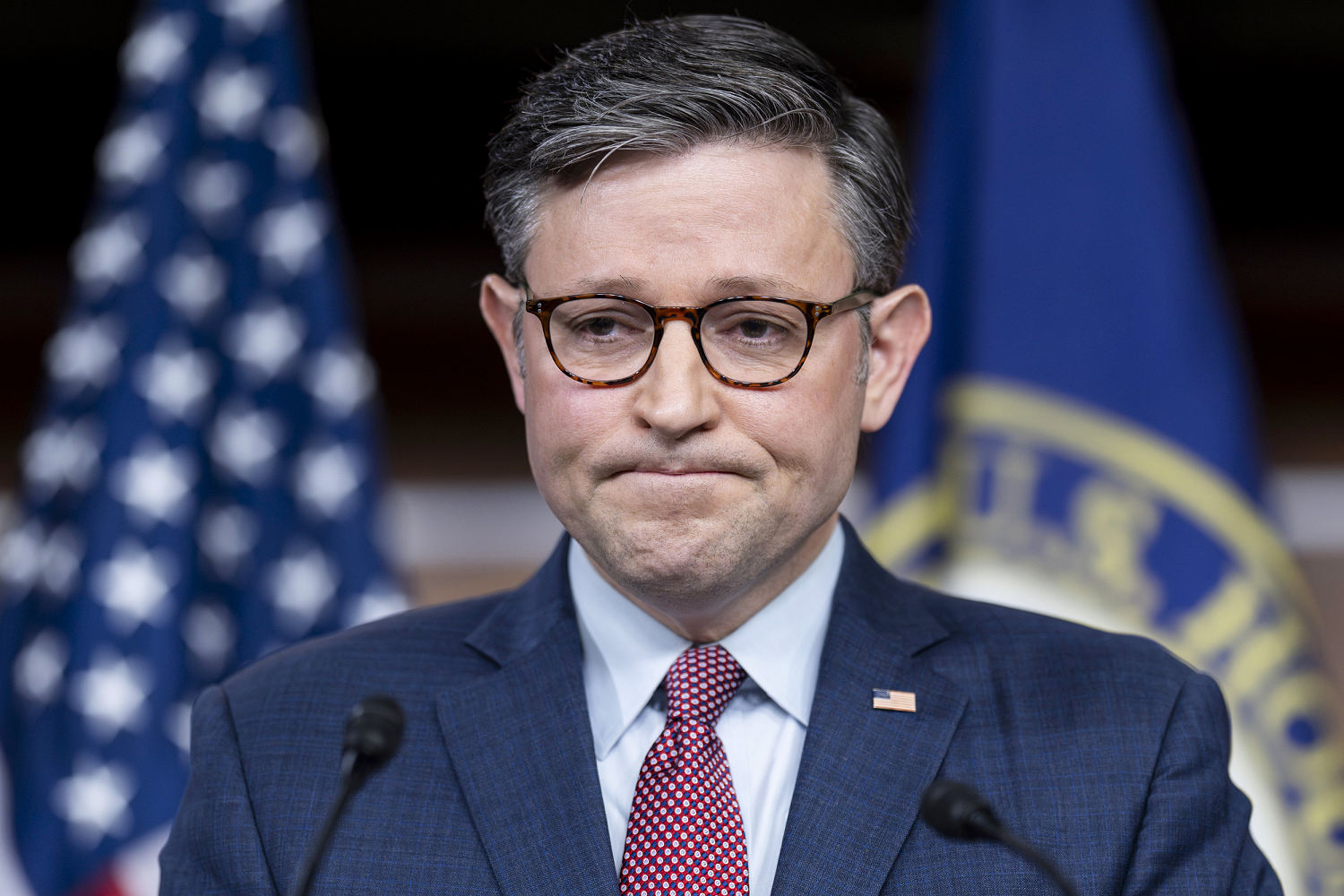 Speaker Mike Johnson, R-La., and Majority Leader Steve Scalise, R-La., on Sunday defended the cuts to IRS funding in a bill passed by the GOP-led House that would provide about $14 billion in aid to Israel amid its war with Hamas.
The House last week voted 226-196, mostly along party lines, to pass the Israel aid bill, championed by Johnson, with a dozen Democrats voting with Republicans for the measure and two Republicans opposing it. But Democrats have made clear that the bill — which would slim IRS funding that was approved in President Joe Biden's 2022 sweeping health, climate and tax law — has no chance of survival in the Senate, and Biden has vowed to veto it.
In an interview on "Fox News Sunday," Johnson was asked to comment on the backlash from Senate Majority Leader Chuck Schumer and other congressional Democrats, who have pointed a recent Congressional Budget Office report that estimated the legislation would add nearly $27 billion to the deficit.
Republicans are "trying to be good stewards of the taxpayers' resources" and want to offset spending rather than print more or borrow money to support our international allies, Johnson said. "We want to pay for it, what a concept, we are trying to change how Washington works."
Fox News' Shannon Bream noted that Rep. Brendan Boyle, D-Pa., had argued Johnson is prioritizing "deficit-busting tax giveaways for the wealthy over helping Israel."
In response, Johnson said: "Listen, we're trying to take care of our priorities and we will. We know that these other important measures are right there on the table and we're working through it hour by hour, day by day and we're going to meet those obligations but we have to do these things in the proper order."
Scalise also defended the plan to cut IRS funding in the Republican-led Israel aid bill in an interview on ABC News' "This Week."
"We passed a bill that addressed two problems that our Defense Department talks about," he said. "One, we need to get aid to Israel and we do. But when our generals come and testify before committees like Armed Services, they say our debt is our biggest national threat — not other countries like China, and Russia. They say it's our debt."
"We addressed both in this bill," he added.
Among the Democrats who voted against the bill, some said that although they support aid to Israel, they could not vote in favor of the bill due to the IRS cuts. The funding to the IRS was intended to strengthen enforcement against tax cheats to bring in more revenue.
Biden and Senate Democrats have said they support a broader package that would provide $106 billion in aid to both Israel and Ukraine, humanitarian aid for Gaza, and funding for U.S. border operations.
Schumer last week vowed that the GOP's Israel aid bill would be dead on arrival in the Senate. "I am glad that the president issued a veto threat over this stunningly unserious proposal," Schumer said in a floor speech last week. "The Senate will not be considering this deeply flawed proposal from the House GOP."