Tennessee man with mental health issues 'needlessly shot and killed' by Nashville police, family says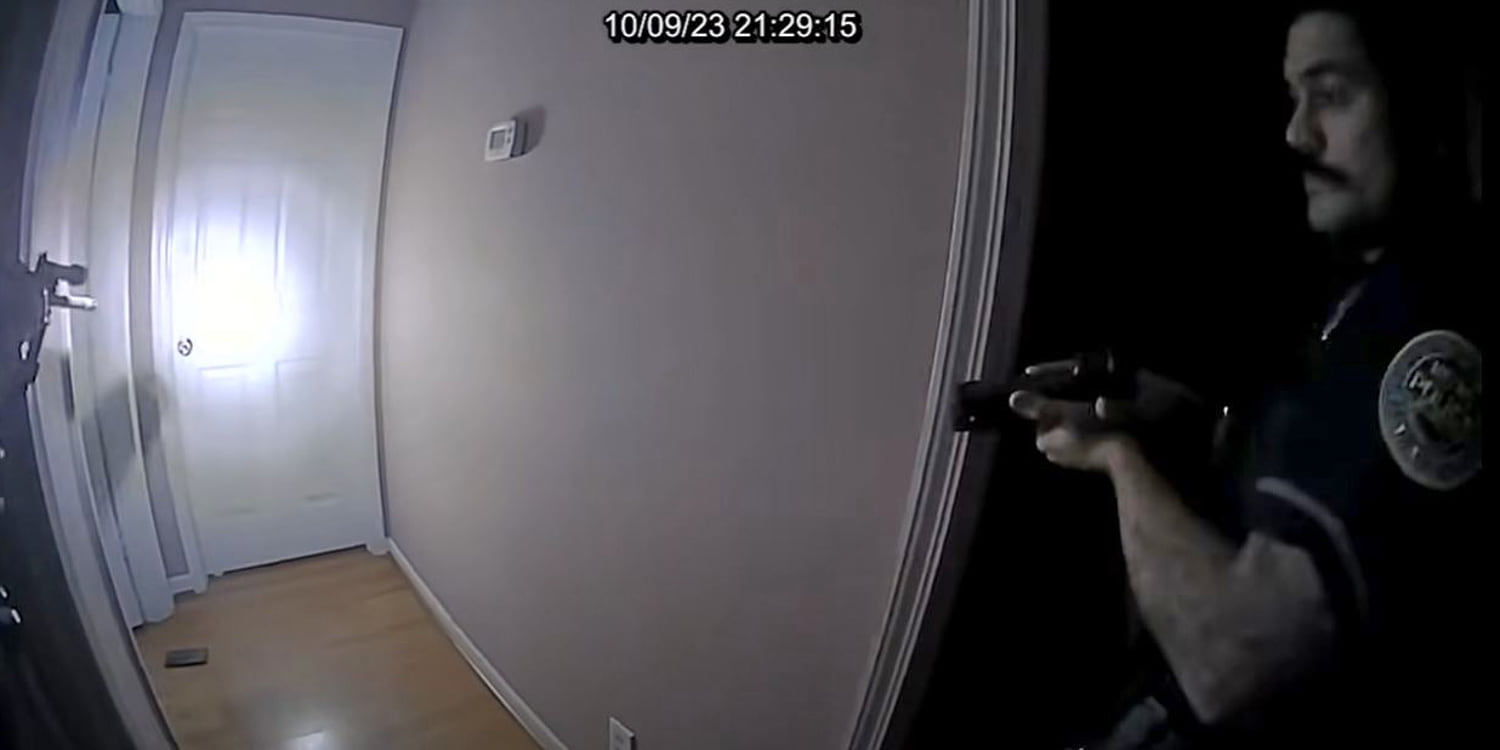 A Tennessee man was "needlessly shot and killed" by police, family lawyers said Monday, in a confrontation captured on an officer's body camera which appears to show the man on his back when he was fatally wounded.
Metropolitan Nashville Police Department officers went to a a home on Split Oak Trail in Antioch on Oct. 9, answering a call that a man was holding another man at knifepoint, authorities said.
That call for service came from the sister and mother of 30-year-old Joshua Kersey, who both said their loved one was drunk and has "severe mental issues," according to graphic footage and 911 recordings released by police a day after the incident.
The man's mother and sister met officers outside the house and told them Kersey was holding a housemate at knifepoint, police said.
As officers approached a closed bedroom door, a male voice appears to say, "open the door and I'll kill him," prompting an officer to respond, "He's got a hostage."
"Hey man it's Officer Ranseen from metro, just want to talk," responding Officer Cole Ranseen said just before 9 p.m., according to the footage time stamp.
A cellphone can be heard ringing from the other side of the bedroom door. But Kersey appeared to slide the phone out of the bedroom, under the door and into the hallway.
"You want to call this phone, it's going to cost you a life," a voice inside the room said.
Then one of the officers could be heard whispering to the other: "If I get a shot, I'm taking it." It's unclear which officer responded this way.
The sound of a tussle on the other side of the door at 9:37 p.m. prompted officers to break in to find two men struggling and falling the ground.
Kersey, wearing a black top and jeans, appeared to be flat on his back when Ranseen fired one shot toward the man's midsection, the officer's body camera footage showed.
Kersey was "needlessly shot," according to a family statement. Attorney Marwan Porter went a step further.
"Officer Ranseen executed a defenseless man. There's no other way to say it," Porter said in a statement on Monday. "From the beginning he showed a total disregard for life. He decided Joshua Kersey needed to die and nothing was going to stop him."
The police department did not dispatch its Crisis Intervention Team, "which was established specifically to respond to mental health crises," to the scene, according to the family. The team was established in 2021, according to the department's website, and it's unclear why it allegedly wasn't deployed that evening.
A Nashville police spokesperson would only say that Ranseen "remains on administrative assignment" and declined to discuss the Oct. 9 incident referring all queries to the Tennessee Bureau of Investigation, which is leading the probe.
"As for findings, our investigative record will only become available for public review at the conclusion of the prosecutorial function, as determined by District Attorney General Glenn Funk, who requested TBI investigate this incident," TBI spokesperson Josh DeVine said in a statement on Tuesday.
Lawyers for Kersey's survivors "are currently reviewing all available options and expect legal action to be forthcoming," according to the family's statement.