Sophie Turner sues Joe Jonas to return their 2 children to England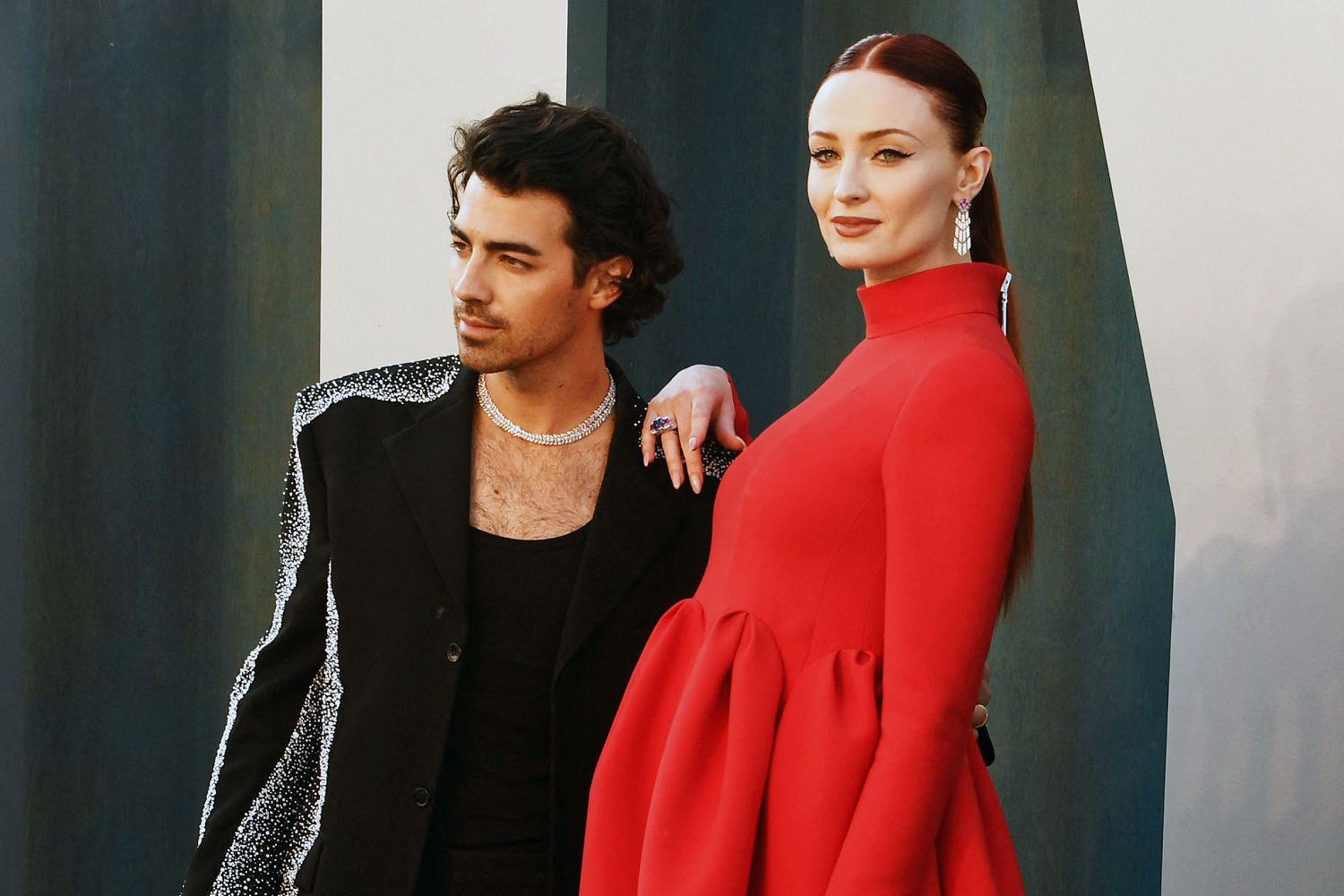 Sophie Turner has sued Joe Jonas for the return of their two young children to England. 
The petition comes after the pair announced their split earlier this month following four years of marriage.
The court documents, filed Thursday in the southern district of New York, said the couple's kids, born in 2020 and 2022, have been wrongfully retained in New York City since Sept. 20 from "their habitual residence" in England. 
The petition stated that the couple made England their permanent home in April 2023 after much discussion and a desire to have the kids attend school in England. 
They moved into a rental on a long-term basis in May with a plan to move into a permanent home in December, the filing said.
But the couple's relationship was apparently strained by complicated travel arrangements over the summer.
They decided that as Turner started filming a new drama series in the U.K. in May, the kids would travel with Jonas and a nanny as he kicked off his tour with The Jonas Brothers in the U.S. in late July.
The plan, the petition said, was for the kids to stay with Jonas and his extended family until Turner finished filming and she'd travel to New York in mid-September and bring them home. 
Then came the divorce. 
The petition said that the couple had an argument on Aug. 15 and on Sept. 1, Jonas filed for divorce in Florida. Turner learned about the divorce filing on Sept. 5 through the media, the petition said. 
The petition said that Jonas' divorce filings incorrectly claimed that the kids had resided in Florida for six months prior to the divorce filing. 
On Sept. 17, Turner and Jonas met to discuss their separation and Turner reiterated their agreement for the kids to return to England that week. 
The petition stated that Jonas was in possession of the children's passports — but refused to hand them over and send them with Turner back to England.
The petition was filed after Jonas allegedly refused to let the kids go with their mother, which " is a breach of the Mother's rights of custody under English law, England being the children's habitual residence."
The petition was filed under The Hague Convention on the Civil Aspects of International Child Abduction, which provides a method to return a child internationally abducted by a parent from one country to another. 
The star couple met in 2016. They eloped in Las Vegas in 2019 and then had an intimate ceremony a month later at Château de Tourreau in the south of France. Turner gave birth to their first child, a daughter named Willa, in July 2020, and their second child was born two years later.
This is a developing story. Check back for updates.