Rick Astley re-records iconic track with wrong lyrics for hearing awareness campaign | Ents & Arts News
Rick Astley has re-recorded his legendary song Never Gonna Give You Up with the wrong lyrics, as part of a hearing awareness campaign.
The new version of the track uses lyrics people have previously misheard and to try to encourage them to get their hearing checked.
Astley was also fitted with hearing aids for the Specsavers-led campaign.
New lyrics from the 1987 single include "You wouldn't catch nits from any other guy" and "Your aunt's been naked".
Astley said: "I had great fun re-recording the song with Specsavers and discovering the amusing ways people have misheard my song.
"It felt weird singing different lyrics, but I'm pleased to be raising awareness of hearing loss, as there is still a stigma around this."
He added he had been noticing changes in his hearing, so recently got it tested.
"It showed I have some hearing loss, which I was not fully aware of," he said.
"It's probably a result of playing the drums as a kid and working in the music industry, so they've given me my first hearing aids.
"It's important to remember that everyone's hearing is different. Some people lose high notes, others lose low frequency sounds.
"I'd encourage anyone to get their hearing tested if they notice any changes, so they don't lose the sounds or music they love."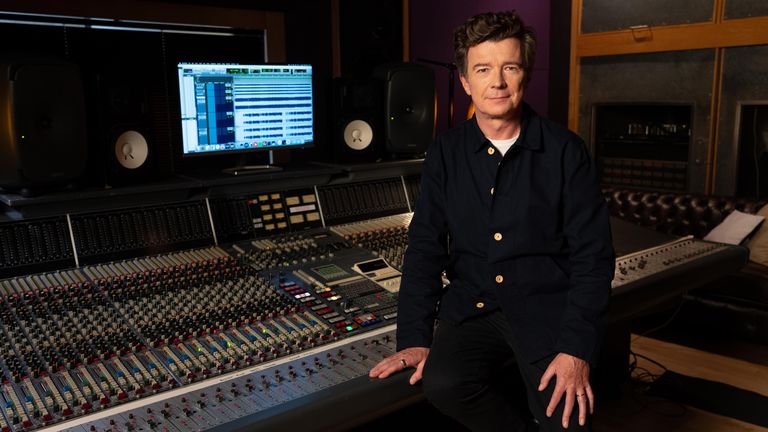 Read more:
Rick Astley no longer a 'Glastonbury virgin' as he plays the Pyramid Stage
Who is Ren? Welsh singer-songwriter pips Rick Astley to UK number one album
Astley was given two hearing aids – one was a receiver-in-canal, and the other an invisible-in-canal.
A survey carried out by Specsavers found one-in-three people recognised changes in their hearing over the last 10 years – but 57% did nothing to address it.
The same research found one-in-six blamed hearing the wrong song lyrics on struggling to hear, with 56% of them admitting they did nothing to get it checked.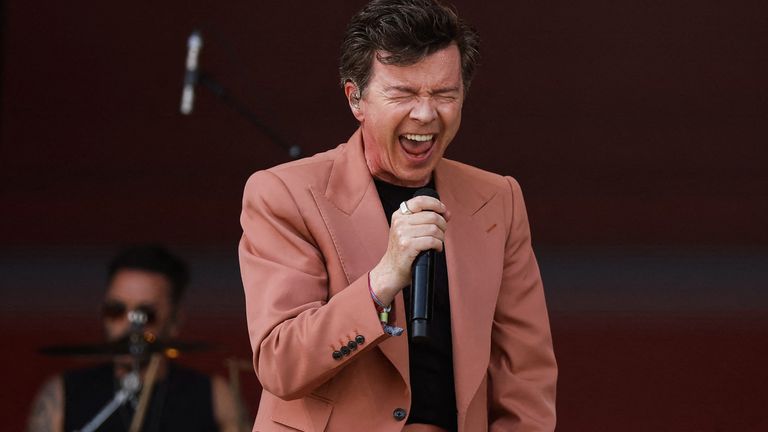 Specsavers audiologist Gurleen Brar, who carried out Astley's hearing test, said: "Specsavers understands that we all hear differently because we care for more ears across the UK than anyone else.
"We believe that everyone deserves to hear life in their own unique way, and we are determined to help close the 10-year gap that exists currently.
"The quicker we understand the way that we hear, the quicker we can act when we notice changes which will help minimise any long-term impact."