Putin meets with Wagner commander Andrei Troshev on Ukraine volunteer fighters
KYIV, UKRAINE — There are growing signs that after a failed rebellion and the death of their leader, fighters from the Wagner Group may be headed back to the front lines of the war in Ukraine.
The mercenaries' failed uprising against the Russian military and the subsequent death of Yevgeny Prigozhin in a mysterious plane crash left the fate of the powerful force in doubt. Now, little more than a month later, the Kremlin has offered a glimpse of what it may have planned for the next act in this particularly turbulent moment in Russian history.
President Vladimir Putin met with a former top Wagner commander, Andrei Troshev, and tasked him with overseeing volunteer fighting units in Ukraine, the Kremlin said Friday.
Troshev — known by his nom de guerre "Sedoi," or "grey hair" — was joined at the meeting by Deputy Defense Minister Yunus-Bek Yevkurov, suggesting the pair may now be in charge of whatever remains of Wagner.
It comes as a senior official in the Ukrainian military said hundreds of the group's mercenary fighters have joined the Russian Defense Ministry — whose leadership they tried to topple just three months ago — and already returned to the battlefield.
You know 'how it's done'
At a meeting late Thursday, Putin told Troshev that he "will be involved in the formation of volunteer units that can perform various combat missions, primarily, of course, in the zone of a special military operation," the Kremlin said, using the term it insists on calling its war in Ukraine.
"You yourself fought in such a unit for more than a year. You know what it is, how it's done, you know about the issues that need to be resolved in advance so that combat work goes on in the best and most successful way," Putin said, according to the Kremlin statement.
Troshev is the man who, back in July, Putin appeared to suggest could lead the scattered Wagner fighters after the aborted mutiny. "They would be led by the same person who has been their real commander all along," he told the Russian newspaper Kommersant.
On Friday Putin's spokesperson, Dmitry Peskov, told Russian news agency RIA that Troshev now worked for the ministry of defense.
"You maintain relationships with your comrades with whom you fought together, and now you continue to carry out these combat missions," Putin said in his statement.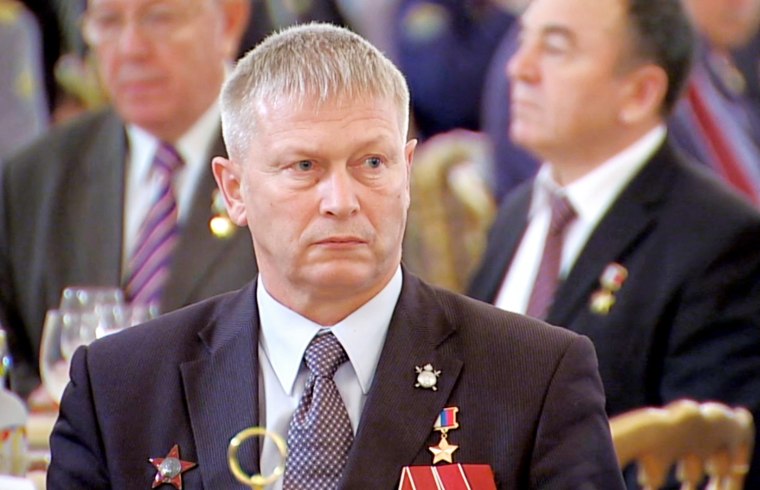 It's a stark reversal from just three months ago, when those same fighters led a short-lived march on Moscow that directly challenged Putin and left him symbolically weakened.
At the time, many experts predicted its fighters would ultimately be reabsorbed into Russia's regular fighting force, which is battling a Ukrainian counteroffensive ahead of winter.
This was something vehemently resisted by Prigozhin, who regularly insulted the defense ministry, criticized its handling of the conflict, and refused its directive for all volunteers to sign contracts. He cited this ultimatum, which he saw as an attempt to clip Wagner's wings, as a key factor behind his brief rebellion.
It took a rollercoaster of events to get there, but the very thing that Prigozhin resisted appears to have happened.
A few hundred Wagner fighters are now on the front lines of the war, said Serhii Cherevatyi, who is deputy commander of communications for Ukraine's forces fighting in the east of the country — although he described these remnants as "useless" and "unprepared" compared with the hardened fighting force that hoisted its flag having captured the key city of Bakhmut in May.
"Wagner, as a fighting group, was completely destroyed by the Ukrainian army," Cherevatyi told NBC News. "After their management was killed in Russia," he said, their fighters either took up commercial projects in Africa, where Wagner had been active, or signed contracts with the Russian military.
He added that "their presence at Ukraine's front-line" constituted "only a few hundred, the remains of them," who he described as "useless unprepared groups of mercenaries" that were "used to fill the holes in the Russian army.
Daryna Mayer reported from Kyiv, Ukraine, and Alexander Smith from London.