Ohio man accused of trying to kill officer after airport ticket counter chaos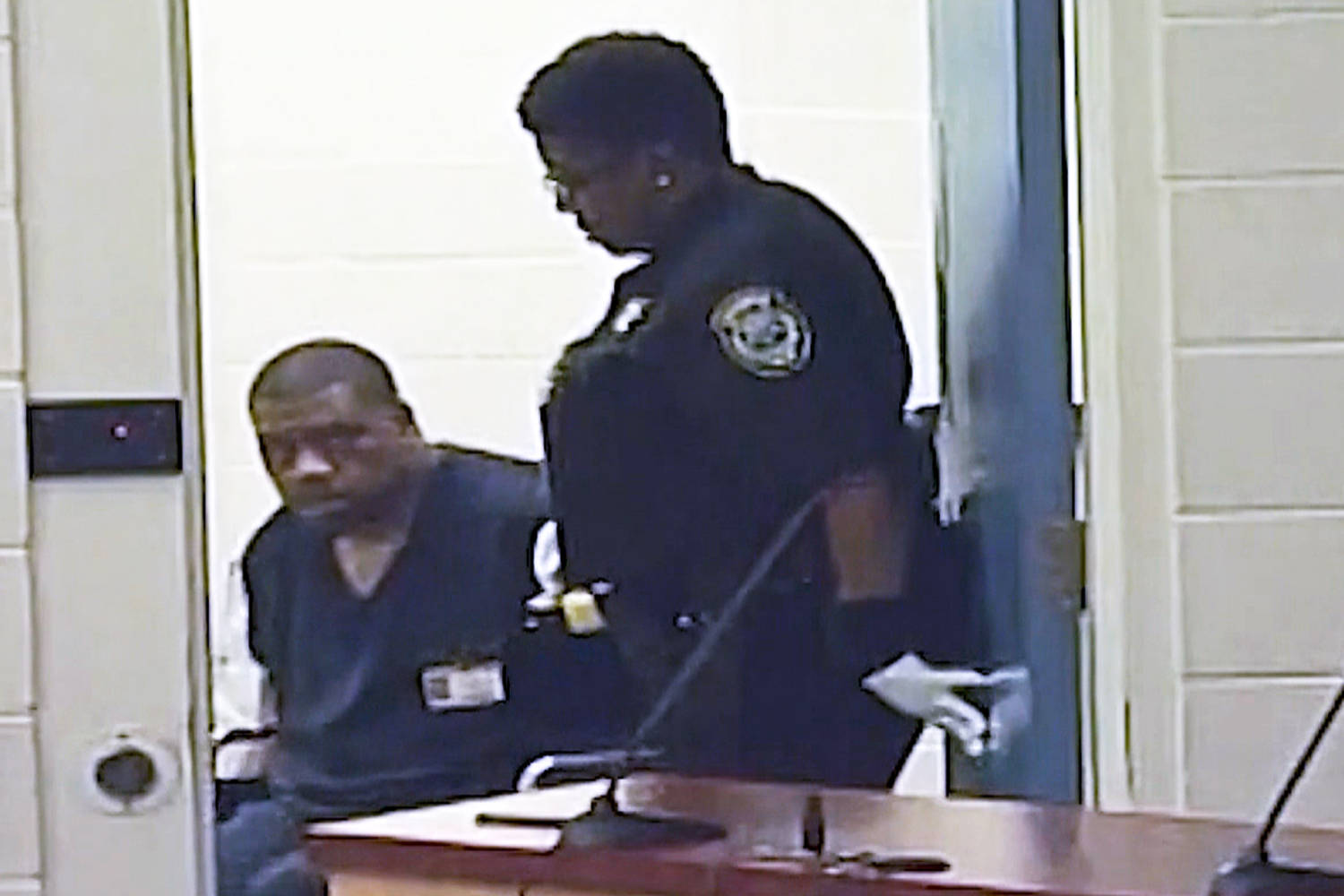 An Ohio man put a police officer in a chokehold — while also claiming the law enforcement agent "could've killed me" — after a wild confrontation at the Spirit Airlines counter at Orlando International Airport, officials said.
Edward Hairston, 41, was arrested Tuesday night and accused of disorderly conduct, resisting arrest, battery on a law enforcement officer and attempted murder of a law enforcement officer, according to Orange County arrest records.
The confrontation about 9:30 p.m. Tuesday happened after officers came upon "a large group of individuals who were becoming aggressive with the Spirit staff and threatening them," according to an arrest affidavit.
Hairston was among the customers, including one "standing behind the Spirit ticket counter on top of the baggage scales," yelling at employees, according to the arresting Orlando officer, whose name was redacted.
Hairston reached over the counter, "grabbed the computer keyboard and began hitting buttons" before the officer grabbed the customer to "prevent him from causing damage to their property," the affidavit said.
He began to wrestle with an officer and allegedly used a chokehold, according to the report. Hairston "began to squeeze, restricting my airway," the officer reported.
"I began to get dizzy and immediately spotty as my airflow was restricted and I was beginning to lose consciousness," the officer said in a report. "I attempted to break his arm free from my neck but I was unable to do so initially due to my semi-conscious state."
The officer was freed when backup arrived, and Hairston was arrested.
"It shall be noted while Hairston was waiting for medical treatment, he stated he 'let me live' and 'he could've killed me,'" according to the officer's report.
The arrest affidavit didn't detail what might have prompted the customers' reaction.
Hairston was in custody Friday, held in lieu of $50,450 bail, Orange County jail records showed.
It wasn't immediately clear if the defendant had hired or been assigned an attorney.
A Spirit rep could not be immediately reached for comment on Friday.