North Korea to expel U.S. soldier Travis King who crossed border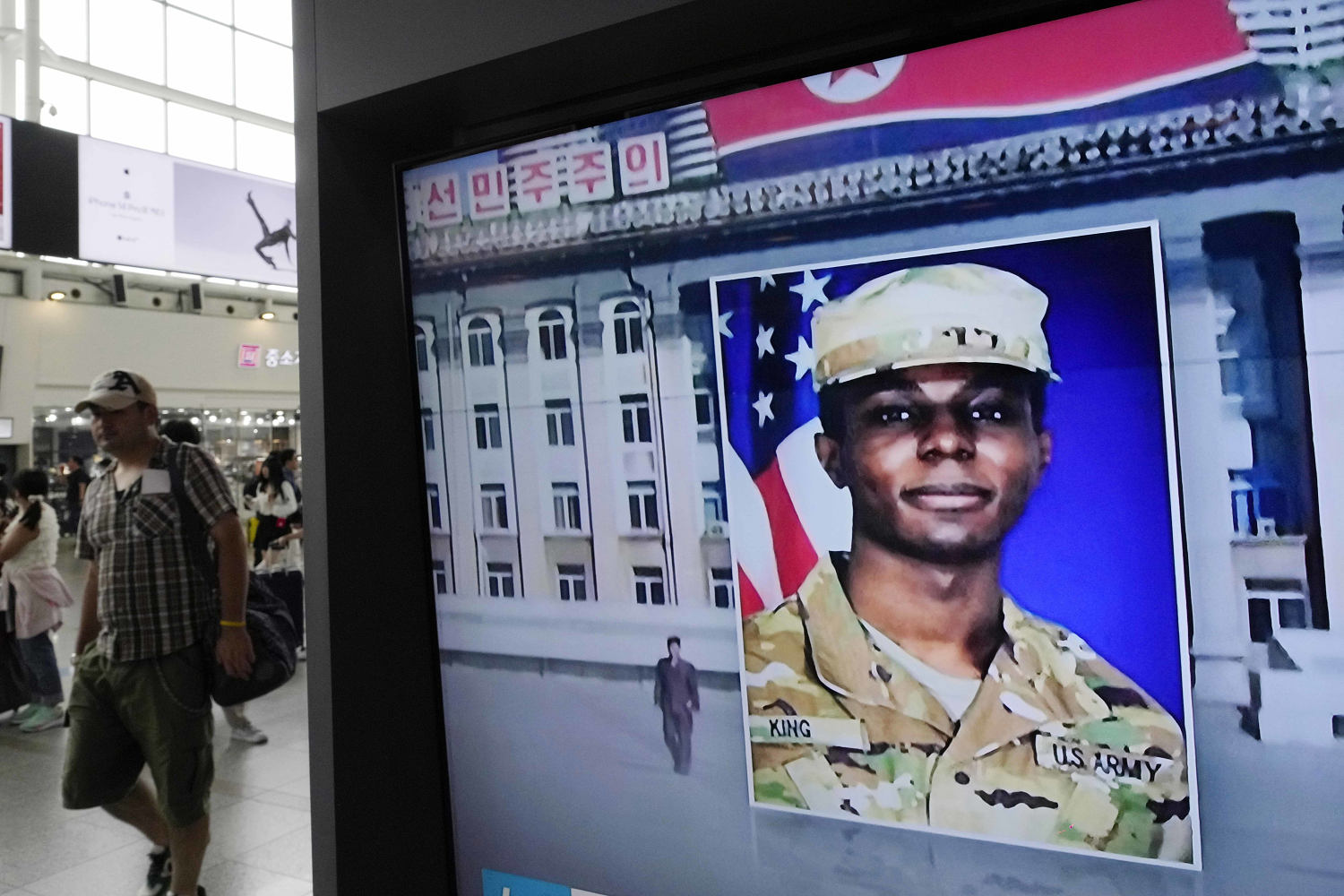 SEOUL, South Korea — Travis King, the U.S. Army private who intentionally ran across the border into North Korea this summer, is back in U.S. custody, an American official said Wednesday, shortly after the isolated East Asian country said it would expel the soldier.
"U.S. officials have secured the return of Private Travis King from the Democratic People's Republic of Korea," Pentagon spokesman Brig. Gen. Patrick Ryder said in a statement. He went on to thank the U.S. military personnel who worked to "bring Private King home," as well as the governments of Sweden and China.
King, 23, bolted across the heavily armed border July 18 during a public tour of the demilitarized zone between North Korea and South Korea.
A statement reported by the state-run news agency KCNA said King had confessed he "illegally intruded" into North Korean territory because "he was disillusioned about inhumane treatment and racial discrimination" in the Army, as well as the "inequality existing within the American Society," KCNA said.
The United States has not yet officially responded to these claims.
Jonathan Franks, a spokesperson for King's mother Claudine Gates, said she would "be forever grateful to the United States Army and all its interagency partners for a job well done."
Before he crossed the border, King had not long been released from a South Korean prison and was being escorted by the military to Incheon International Airport near Seoul to possibly face further disciplinary action in the U.S.
King had violated part of the joint security agreement and was being escorted to the airport after having completed his punishment, a senior administration official said.
The official told NBC News that King instead joined a commercial tour group headed for the Joint Security Area, an area administered by the United Nations between the North and the South.