Mexican paletas a growing craze and they point to Michoacán
ANAHEIM, Calif. —  Growing up in Mexico, Ruben Jiménez learned how to make paletas from scratch, helping his dad and grandpa, who were paleteros, make and sell the popular frozen popsicles at their store or in carts.   
Jiménez, 35, has turned the modest family tradition into a sprawling Mexican paleta empire: "La Michoacana Plus" has more than 85 franchises across the U.S. in California, Arizona, Texas, Oregon, Louisiana, Oklahoma and Mississippi — and his vibrant shops featuring over 100 popsicle flavors and more than 50 ice cream flavors can be found as far away as Guatemala and even in Dubai, United Arab Emirates, where he opened the country's first paletería last year and is planning to open a second one. In a country known for its heat and where people don't drink alcohol but love sweets, the paletas have been a hit, Jiménez said.
"If we opened in Dubai, I believe we can open in any part of the world," said Jiménez, who currently lives in Bakersfield, California, and whose business now has over 5,000 employees. "La Michoacana is now a differentiator to recognize Mexico and its popsicles and ice cream."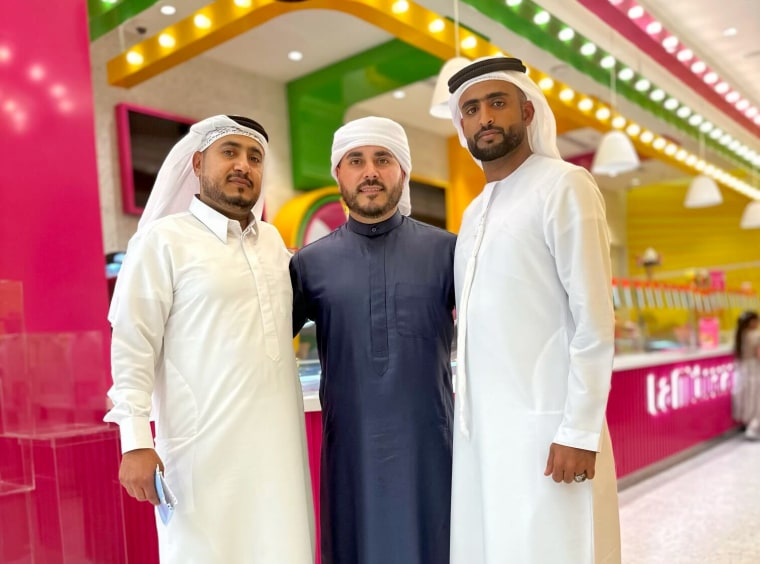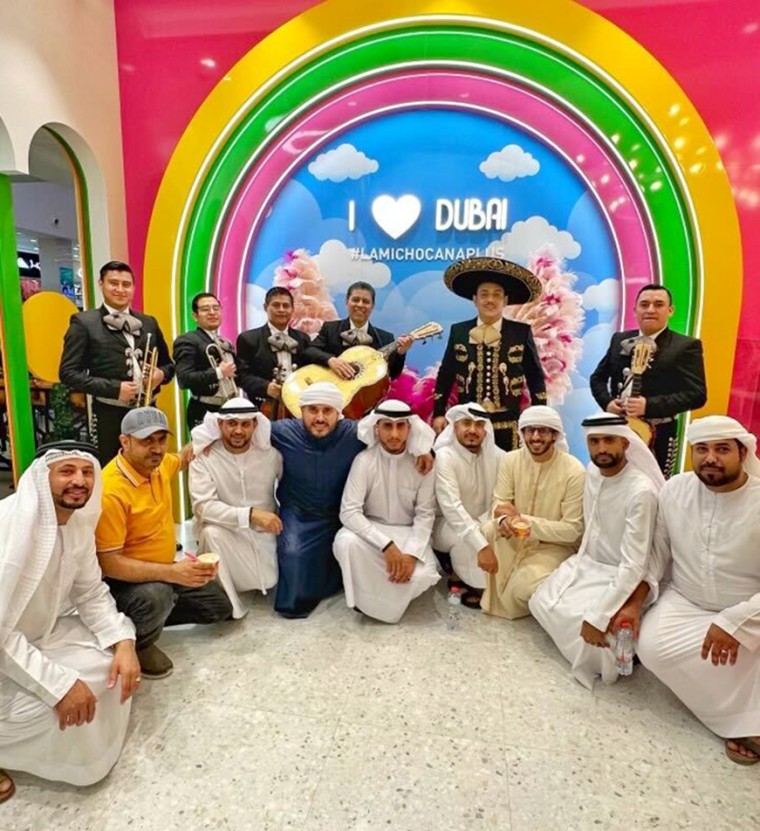 Jiménez and many others in the paleta business are banking on the Michoacán name's instant recognition and the storied history behind it: Despite some debate and varying claims, the Mexican state is known as the birthplace of paletas and one of its towns, Tocumbo, has a giant paleta monument and hosts a weeklong yearly paleta festival.
Like many other paleta shop owners across the U.S., though, Jiménez doesn't hail from Michoacán. He was born in Nochistlán, in the state of Zacatecas, and was raised in Toluca. 
Yet for Jiménez and others, his store's name was an obvious choice.
"When I first named the shop 'La Michoacana Plus,' I was trying to find a name that historically represented the genesis of the paletas of Mexico. My objective was to bring the typical products of my country," Jimenez said.
Paletas with the name "Michoacana" have reached the U.S. mainstream and are sold in general supermarkets like Walmart, Smart & Final and Costco, among others. You can find a Michoacana paletería from coast to coast and in-between, including in the Midwest, where there's a strong Latino presence.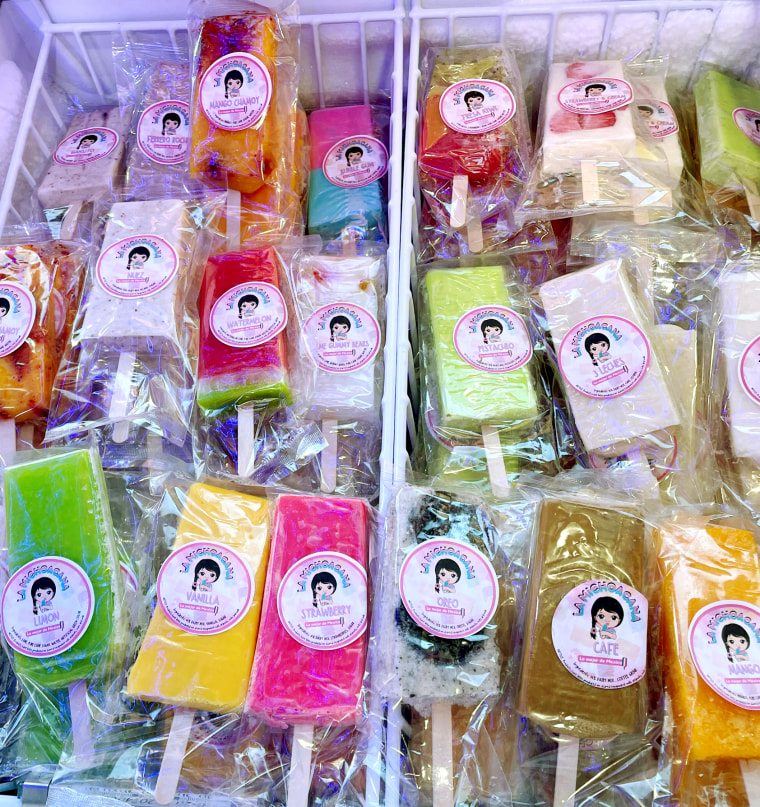 In Mexico alone, it was estimated there were 30,000 paleterías over a decade ago; there's even been legal disputes over the use of the name, as Eater reported in 2019.
But in her 2011 book "Paletas," Mexican chef and food writer Fany Gerson, who owns La NewYorkina, a paletería in Brooklyn, wrote, "Arguing that La Michoacana is a brand, it's like saying ice cream is a brand." 
Serena Maria Daniels wrote in Eater, "People use the phrase 'La Michoacana' as shorthand for a paletería or ice cream shop in much the same way that people use the brand name Kleenex to mean facial tissue."
For more from NBC Latino, sign up for our weekly newsletter.
In Mexico, paletas — some of them homemade — are commonplace and are sold from pushcarts or in shops or paleterías. Making and selling the frozen treats have allowed families a path toward economic mobility without any formal education or capital.
As Gerson describes in her book, the word "paleta" derives from the Spanish word palo, which means stick. The popsicles are typically water or dairy-based and come in a variety of fruit and other flavors; they can include other ingredients such as fresh fruit chunks and condiments to provide texture.