Manhunt for suspect in 'targeted' killing of Maryland judge continues; $10K reward offered
A $10,000 reward is being offered for information that leads to the arrest of a man accused of fatally shooting a Maryland judge in a "targeted attack" outside his home.
The U.S. Marshals Service said Friday that it is seeking the public's help in finding Pedro Argote, 49, who is wanted in connection with Thursday's killing of Washington County Circuit Court Judge Andrew Wilkinson. Wilkinson was shot hours after he gave Argote's estranged wife custody of their four minor children, officials said.
On Saturday, a resident of the Williamsport, Maryland, area near the West Virginia border found an SUV belonging to Argote about 11 a.m., Washington County Sheriff Brian K. Albert said at a news conference.
It wasn't clear how long the vehicle had been there, and an initial search turned up no weapons, Albert said. Authorities said earlier that Argote might be driving a 2009 Mercedes-Benz GL 450, a full-size SUV.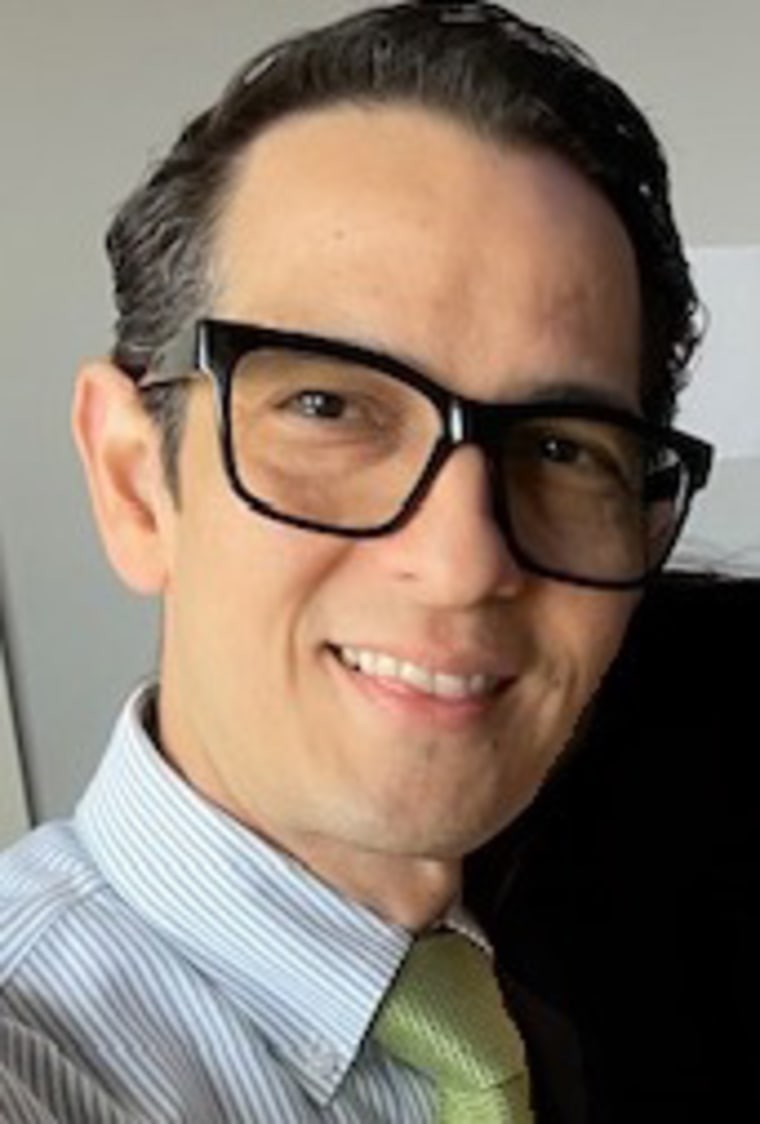 Deputies, marshals and local police were combing through remote woods around Saturday's discovery, Albert said.
"We're going to catch this guy," he said. "It's just a matter of time."
Argote has ties to multiple areas outside Maryland, including Brooklyn and Long Island, New York; Columbus, Indiana; and Tampa and Clearwater, Florida, the Marshals Service said in a news release. He also has connections to unknown locations in North Carolina.
Although authorities said Argote should be considered armed and dangerous — any sightings should be reported to police immediately — Albert said he doesn't believe residents in and around Williamsport are in danger.
"We don't feel the community's at risk," he said. "We just ask that you avoid the search area."
Wilkinson was the judge in Argote's divorce case, filed in June 2022. At a hearing Thursday morning, hours before the shooting, he had granted Argote's wife an absolute divorce from him, as well as sole legal custody of their four children, ages 12, 11, 5 and 3. 
Argote didn't attend the hearing.
Wilkinson ordered Argote not to contact or visit the children and barred him from contacting his former wife unless she initiated it for the purpose of using a 2009 Mercedes for necessary shopping trips and medical appointments, the court document said. Argote was also banned from entering the family home and ordered to pay $1,120 a month in child support.
The judgment attributed the decision to a finding of "cruelty of treatment" and "irreconcilable differences." Albert said Friday that the shooting was in response to the custody decision. 
Asked Saturday about law enforcement contacts with the family, Albert said that deputies had responded to "verbal domestics," or people arguing loudly, at the family residence in recent years but that they never fielded claims of physical violence as far as he knew.
In June 2022, the wife filed a domestic violence petition against Argote alleging that there had been physical abuse against one of their daughters.
She wrote that she felt unsafe because Argote would keep a weapon on him and that she feared he would try to take the children away from her.
She also accused him of harassing her through emails and texts, watching her through the home's security cameras and controlling her emotionally and financially. The petition was dismissed less than two weeks after she filed it.
Attorney Michael Gast, who briefly represented Argote in the case, said Saturday that he persuaded the wife's attorney to dismiss the petition because Gast felt there was a lack of evidence. He declined to elaborate.
Gast, who removed himself after having represented Argote for about three months, said that his former client was a "very quiet guy" and that he was surprised by the alleged crime.