Man arrested on manslaughter charge after U.K. ice hockey player's death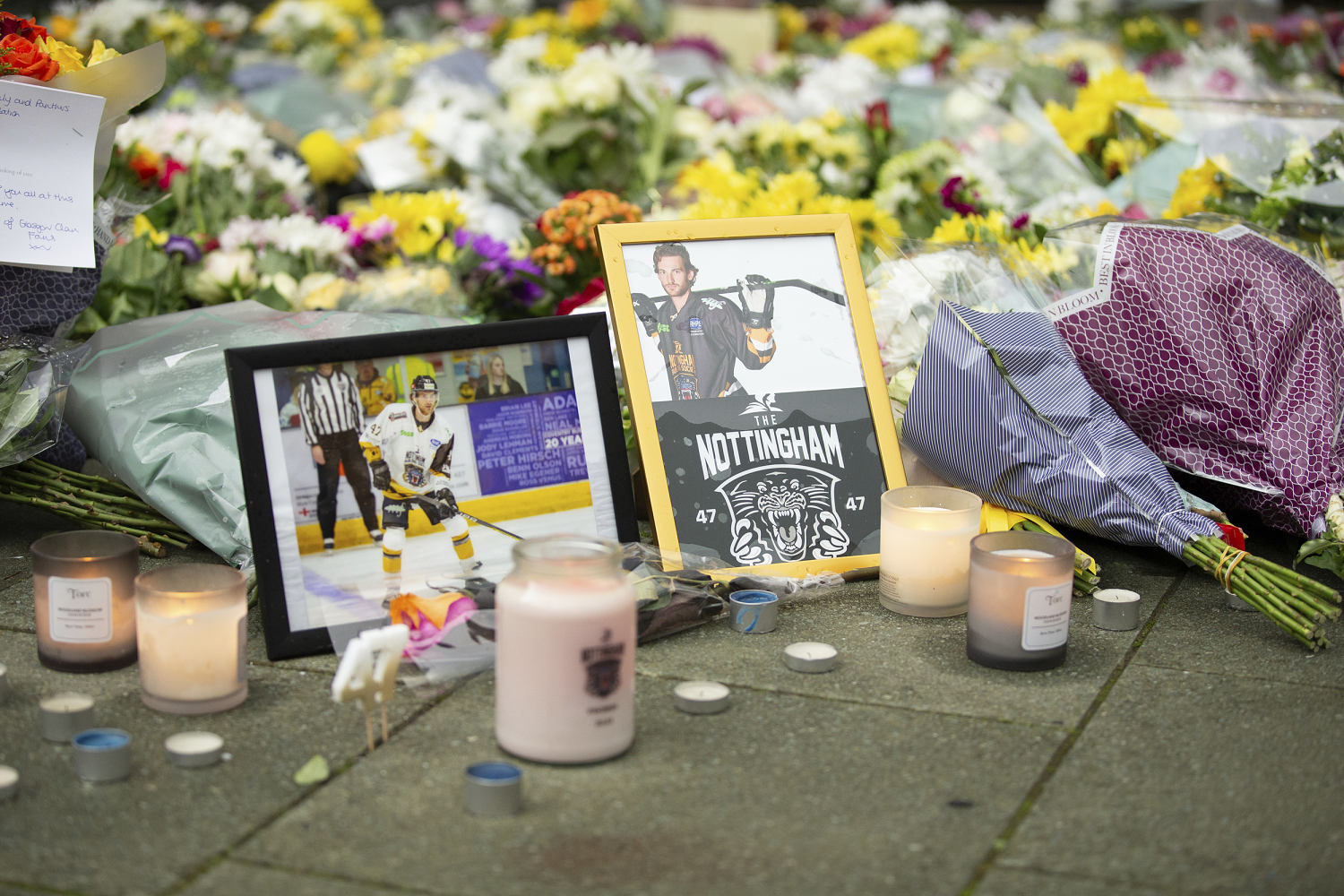 A man was arrested on suspicion of manslaughter Tuesday in connection with the death of professional ice hockey player Adam Johnson, whose neck was cut by a skate blade midgame.
Johnson, 29, was playing for the Nottingham Panthers in a Champion cup game against the Sheffield Steelers on Oct. 28 when he was injured. He died at a hospital of a "fatal neck injury."
His team initially called the death a "freak accident." Fans were asked to leave the building due to the medical emergency.
"Our investigation launched immediately following this tragedy and we have been carrying out extensive enquiries ever since to piece together the events which led to the loss of Adam in these unprecedented circumstances," said South Yorkshire Detective Chief Superintendent Becs Horsfall.
The investigation is ongoing and the suspect, who was not identified, remains in custody, police said.
Johnson was a Minnesota native who played in 13 NHL games with the Pittsburgh Penguins.
After Johnson's death, the English Ice Hockey Association, which governs the sport below the Elite League, said it would require all players in England to wear neck guards beginning in 2024.
The Nottingham Panthers are playing in a match against Manchester Storm on Saturday in Johnson's memory.