Kim Jong Un gets a close look at Russian fighter jets as his tour narrows its focus to weapons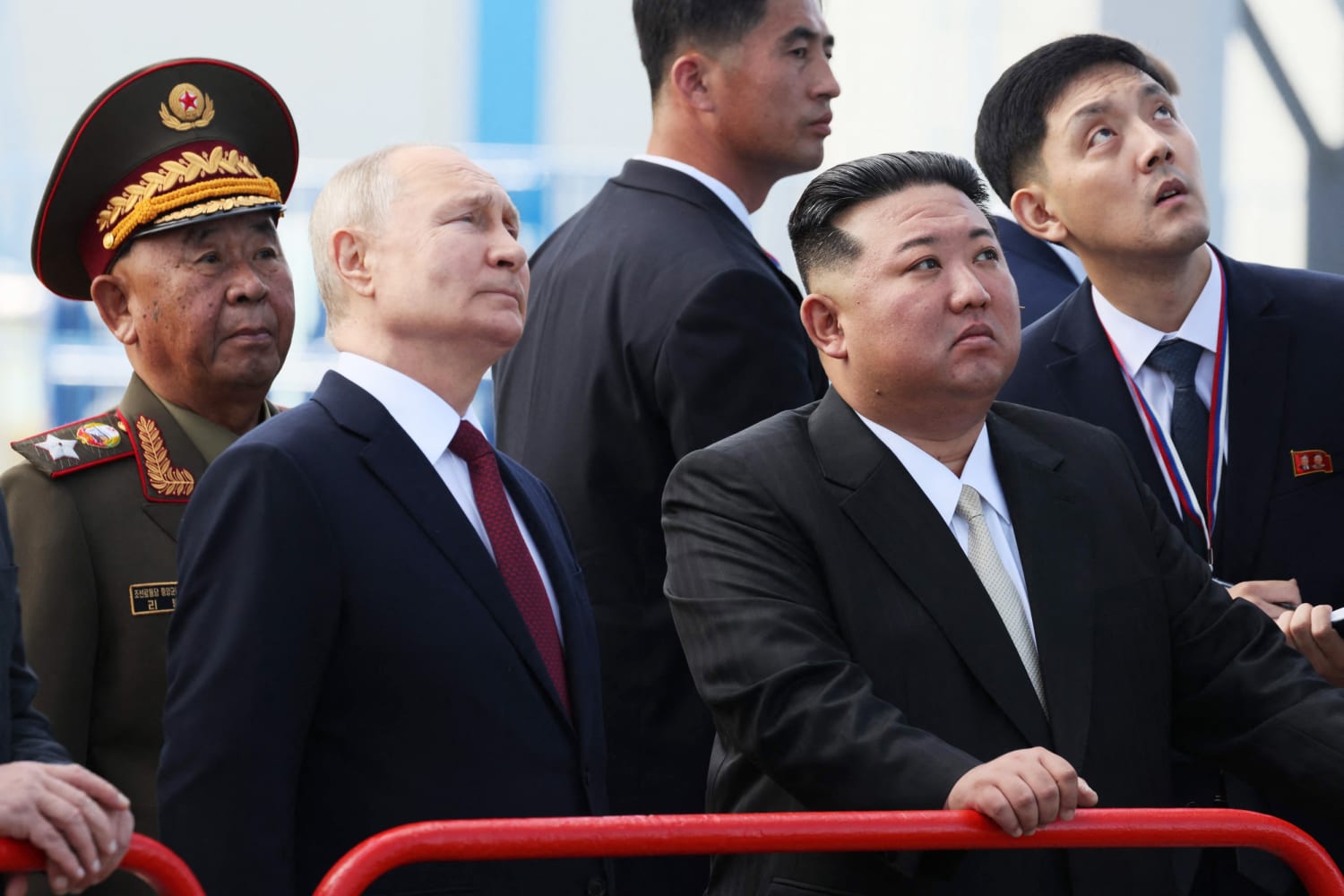 Besides Degtyarev, Deputy Prime Minister Denis Manturov accompanied Kim to the plant. According to a Russian Cabinet statement, Kim visited a facility producing Sukhoi SJ-100 passenger planes as well.
"We have shown one of our leading aircraft plants to the leader of (North Korea)," Manturov said in the statement. "We are seeing potential for cooperation in the aircraft-making and other industries, which is particularly acute for solving our countries task of achieving technological sovereignty."
Kim is to travel next to Vladivostok to view Russia's Pacific fleet, a university and other facilities, Putin told Russian media after he met with Kim.
Experts say in return for helping Putin replenish war supplies, Kim would seek Russian help to modernize his air force and navy, which are inferior to those of rival South Korea while Kim has devoted much of his own resources to his nuclear weapons program.
The summit between Kim and Putin on Wednesday took place at the Vostochny Cosmodrome, Russia's most important domestic launch center. North Korea has struggled to put into space an operational spy satellite to monitor U.S. and South Korean military movements.
Asked if Russia and North Korea could cooperate in space research, Putin said: "That's why we have come here. (Kim) shows keen interest in rocket technology. They're trying to develop space, too."
Putin, for his part, would want to receive ammunition, artillery shells and even ballistic missiles from North Korea to replenish his exhausted arms inventory in the second year of Russia's war in Ukraine, foreign experts say.