Kevin McCarthy previews meeting on Capitol Hill with Zelenskyy
WASHINGTON — House Speaker Kevin McCarthy on Wednesday signaled that when he meets with Ukrainian President Volodymyr Zelenskyy this week he wants to understand the U.S. ally's plan for defeating Russia.
"I think a lot of people have the question … what's the strategy to win? Accountability, they want to make sure the resources are going to the right place," McCarthy, R-Calif., told reporters about skepticism among House Republicans about continuing to provide aid to Ukraine more than 18 months after the conflict started.
McCarthy and other congressional leaders from both parties are expected to meet with Zelenskyy on Capitol Hill on Thursday. Zelenskyy came to the U.S. this week to deliver a speech at the U.N. General Assembly in New York.
Many GOP lawmakers — especially close allies of former President Donald Trump, a harsh critic of the Biden administration's support of Zelenskyy during the conflict — have questioned the need to provide further U.S. assistance to Ukraine. McCarthy said before last November's election that a GOP-controlled Congress would not give a "blank check" to Ukraine.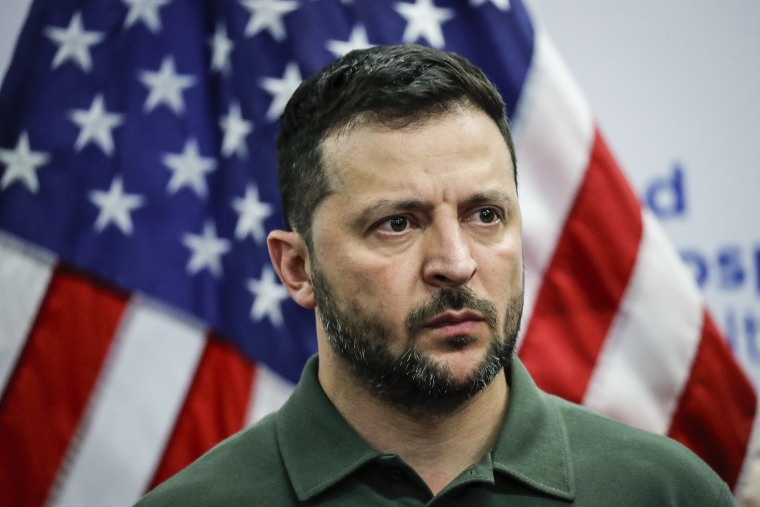 Funding for Ukraine has become a major sticking point in congressional negotiations over funding the government beyond a Sept. 30 deadline. House Republicans released a short-term spending bill on Sunday that did not include aid to Ukraine that the White House and Democratic lawmakers are seeking.
In order to avoid a government shutdown in October, the House and Senate will need to pass the same funding bill. The Senate is controlled by Democrats, who will need some GOP support for the eventual legislation.
When asked Tuesday whether he would commit to giving Ukraine another round of aid, McCarthy told reporters: "Is Zelenskyy elected to Congress? Is he our president? I don't think I have to commit anything and I think I have questions for him."
"Where's the accountability on the money we've already spent? What is the plan for victory? I think that's what the American public wants to know," he said.
The U.S. has committed $113 billion in various forms of aid and military assistance to Ukraine since last year.
On the other side of the Capitol, a number of Senate Republicans, including Minority Leader Mitch McConnell of Kentucky, support continued funding for Ukraine and believe that it's critical to defeating Russia.