Jason Aldean says critics of 'Try That in a Small Town' were not 'looking hard enough in the video'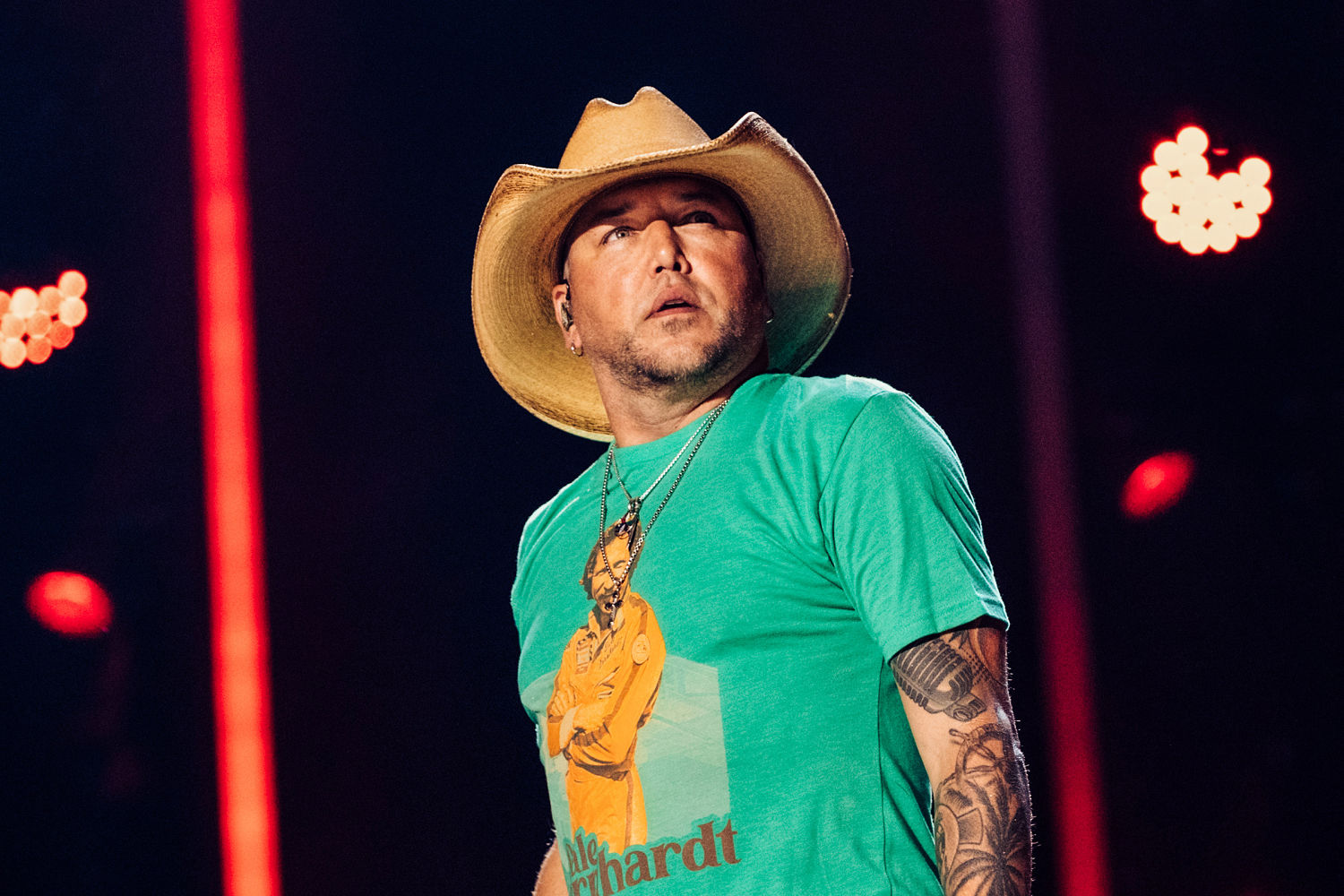 Jason Aldean once again defended his controversial music video for "Try That in a Small Town" after critics deemed it "pro-lynching" and accused the country music star of trying to incite violence.
In addition to some lyrics, critics were notably upset that the video included scenes of a Tennessee courthouse where a Black teenager was lynched in 1927 after he was accused of assaulting a white 16-year-old girl.
"How? There were people of all color doing stuff in the video, that's what I don't understand," Aldean said in an interview with CBS Mornings. "There was white people in there, there were Black people. I mean, this video did not shine light on one specific group and say, 'That's the problem.' And anybody that saw that in the video, then you weren't looking hard enough in the video, that's all I can tell you."
Aldean said he loved the song because he felt like it "says something for a change." He never expected the backlash it got, the singer told CBS.
The lyrics include lines such as "Cuss out a cop, spit in his face/ Stomp on the flag and light it up/ Yeah, ya think you're tough. Well try that in a small town see how far ya make it down the road/'round here we take care of our own."
The music video also features scenes of the American flag being burned and news clips of Black Lives Matter protests projected onto the Tennessee courthouse.
In July, the Country Music Television network yanked the video, a decision that angered country music fans and Aldean's supporters. He later removed the Black Lives Matter protest clip from the video.
Aldean told CBS that he was unaware of the courthouse's history.
"But I also don't go back 100 years and check on the history of a place before we go shoot it either," he said noting that many places in the South have a grim past. "Honestly, if you're in the South, you could probably go to any small-town courthouse, you're going to be hard-pressed to find one that hasn't had some sort of racial issue over the years at some point."
Aldean went on to say that the video was meant to comment on "the lawlessness and, you know, the disrespect for cops and just, you know, trashing cities."
"I'm just not cool with that," he said.