Israel says it will push offensive beyond northern Gaza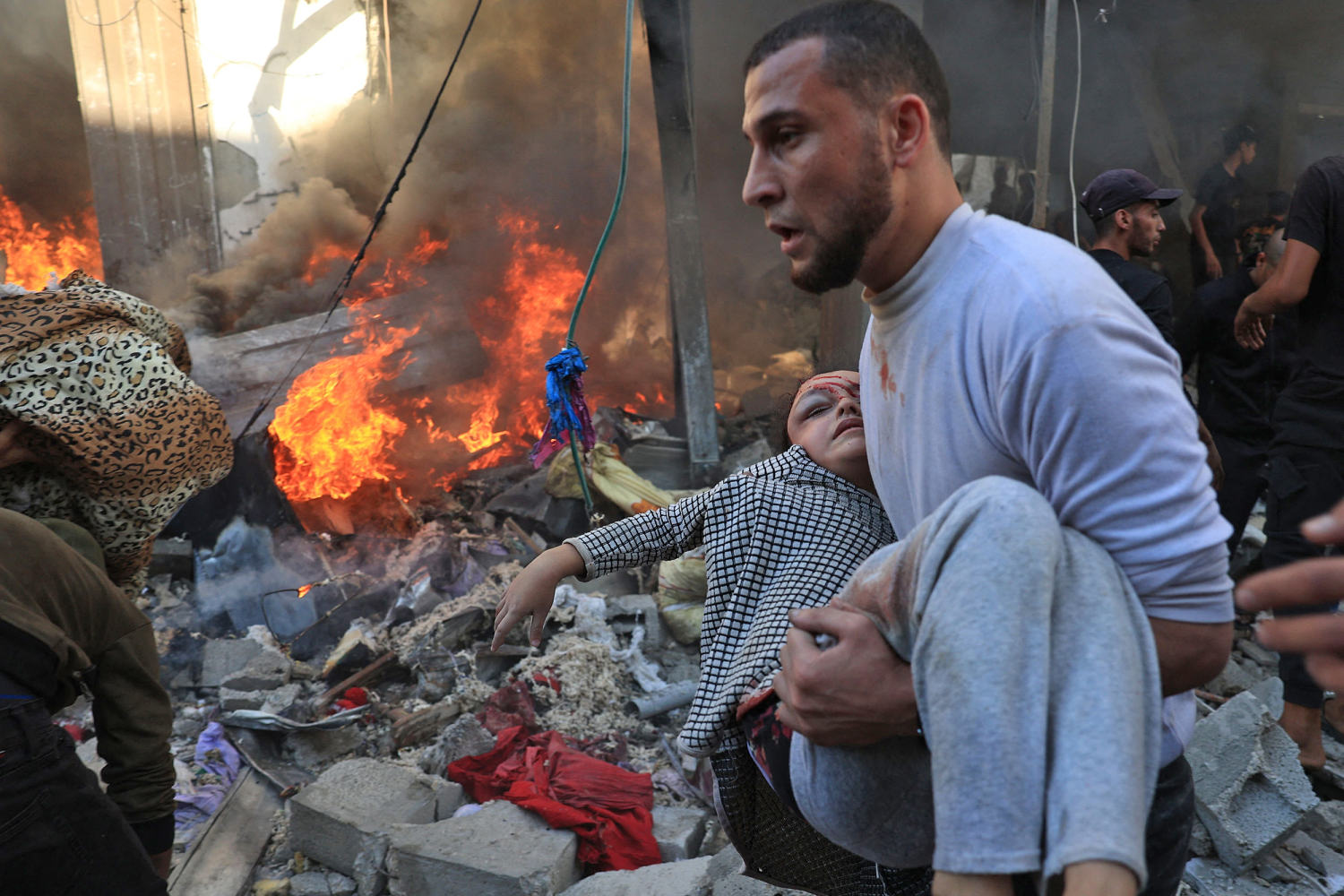 Biden tells two different stories about the Israel-Hamas war in letters to Americans
WASHINGTON — President Joe Biden is delivering different messages on the war in the Middle East to pro-Palestinian and pro-Israel Americans, according to copies of official White House correspondence obtained by NBC News.
While one letter emphasizes Biden's support for Israel against the "pure evil" of terrorism, the other focuses on the administration's work to protect civilians in Gaza.
Though the two letters do not contradict one another — or Biden's own policies — it is not common for the White House correspondence office to craft versions of a letter on the same topic that diverge so dramatically in their emphasis. Yet they reflect the political tightrope Biden is trying to navigate as pro-Israel and pro-Palestinian elements of his coalition fray over the war.
PRCS: Several killed in strike on West Bank refugee camp
RAMALLAH, West Bank — Several people were killed and at least two more injured in a strike on a building in the occupied West Bank, the Palestine Red Crescent Society said early on Saturday, local time.
The Israeli military did not immediately provide comment on the incident at Balata refugee camp, in the central city of Nablus.
The PRCS earlier said its medics were dealing with several serious injuries from the blast.
NBC News could not independently confirm the details of the incident.
The West Bank, part of territory Israel captured in the 1967 Middle East war, has seen a sharp surge in violence since the deadly attack on southern Israel by Hamas gunmen from Gaza last month.
Situation in Al-Shifa complex is 'catastrophic', Ministry of Health spokesperson says
The humanitarian situation in Al-Shifa medical complex is "catastrophic," a spokesperson for the Ministry of Health in Gaza said.
Dr. Ashraf Al-Qudra told Al Jazeera in a phone interview that the food that was delivered to the complex is sufficient for only about 400 people, though between 7,000 and 10,000 people are in the hospital complex.
"The patients in the Shifa complex are starving and in pain, and the displaced cannot find a piece of bread," he said, according to an NBC News translation.
A number of patients, including babies, have died, and more are at risk without aid, he told Al Jazeera.
Dr. Ahmed El Mokhallalati, a plastic surgeon at the facility, told NBC News today that IDF soldiers had provided some sandwiches and drinking water, but it was not enough.