Israel-Hamas war live updates: Biden says Gaza's Al-Shifa hospital 'must be protected'
IDF says it will transfer incubators from to Al-Shifa hospital in Gaza
The Israel Defense Forces said last night they will coordinate the transfer of incubators from a hospital in Israel to the Al-Shifa Hospital in Gaza, where doctors have said they had to remove premature babies from incubators that could not be kept running without power.
"The IDF remains committed to upholding its moral and professional responsibilities to distinguish between civilians and Hamas terrorists," the IDF said in a statement.
NBC News was not able to verify when the incubators might be delivered or how the Israeli army would deliver them amid intensifying fighting, which hospital staff said left tthem too afraid of leaving the premises of the hospital to evacuate.
It's also not clear how the delivery of additional incubators to Al-Shifa will help save the lives of the premature babies when the hospital still lacks power that forced their removal from the incubators in the first place.
An Israeli flag flies over ruins in northern Gaza
Buildings are reduced to relics in northern Gaza on Monday, viewed from Sderot, Israel.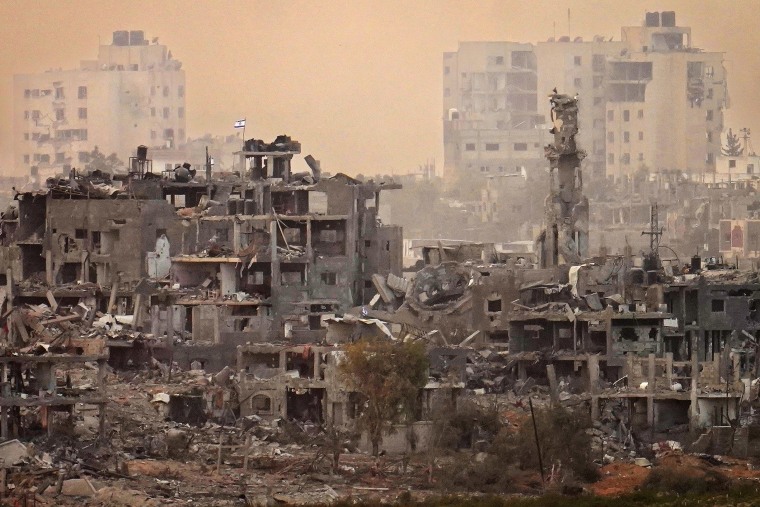 Vivian Silver, peace activist thought to have been taken hostage, was killed on Oct. 7
Vivian Silver, a renowned Canadian Israeli peace activist who was believed to have been taken hostage by Hamas, was actually killed at her kibbutz on the day of the attack, officials said last night.
Silver, 74, was last heard from around 11 a.m. Oct. 7 when she texted friends and family members that she was hiding in her house at the Be'eri kibbutz and could hear gunfire and people screaming. As the days passed with no word from the authorities that her body had been found, Silver's family suspected that she had been abducted by Hamas fighters.
But Israel's consul general in Toronto, Idit Shamir, announced today that she has been confirmed dead, killed by Hamas at her kibbutz.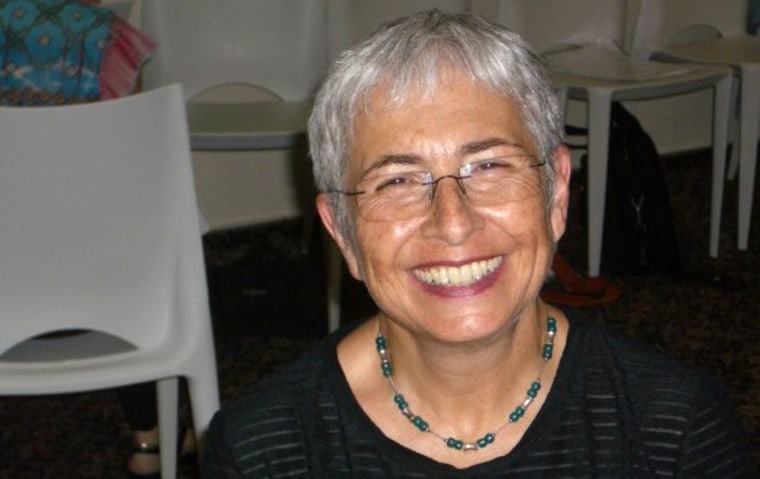 "Tragic news: Vivian Silver, the Canadian-Israeli peace activist previously thought to be taken hostage, has been confirmed dead, murdered by Hamas in Kibbutz Beeri," Shamir posted on X. "Our hearts go out to her family and friends. May her memory be a blessing." It was not immediately clear how her remains were identified or why it took nearly five weeks.
Her son, Yonatan Zeigen, told CBC News that his mother's remains had been found earlier at the kibbutz but had only just been identified. He did not immediately respond to a request for comment from NBC News.