How to watch the third Republican debate hosted by NBC News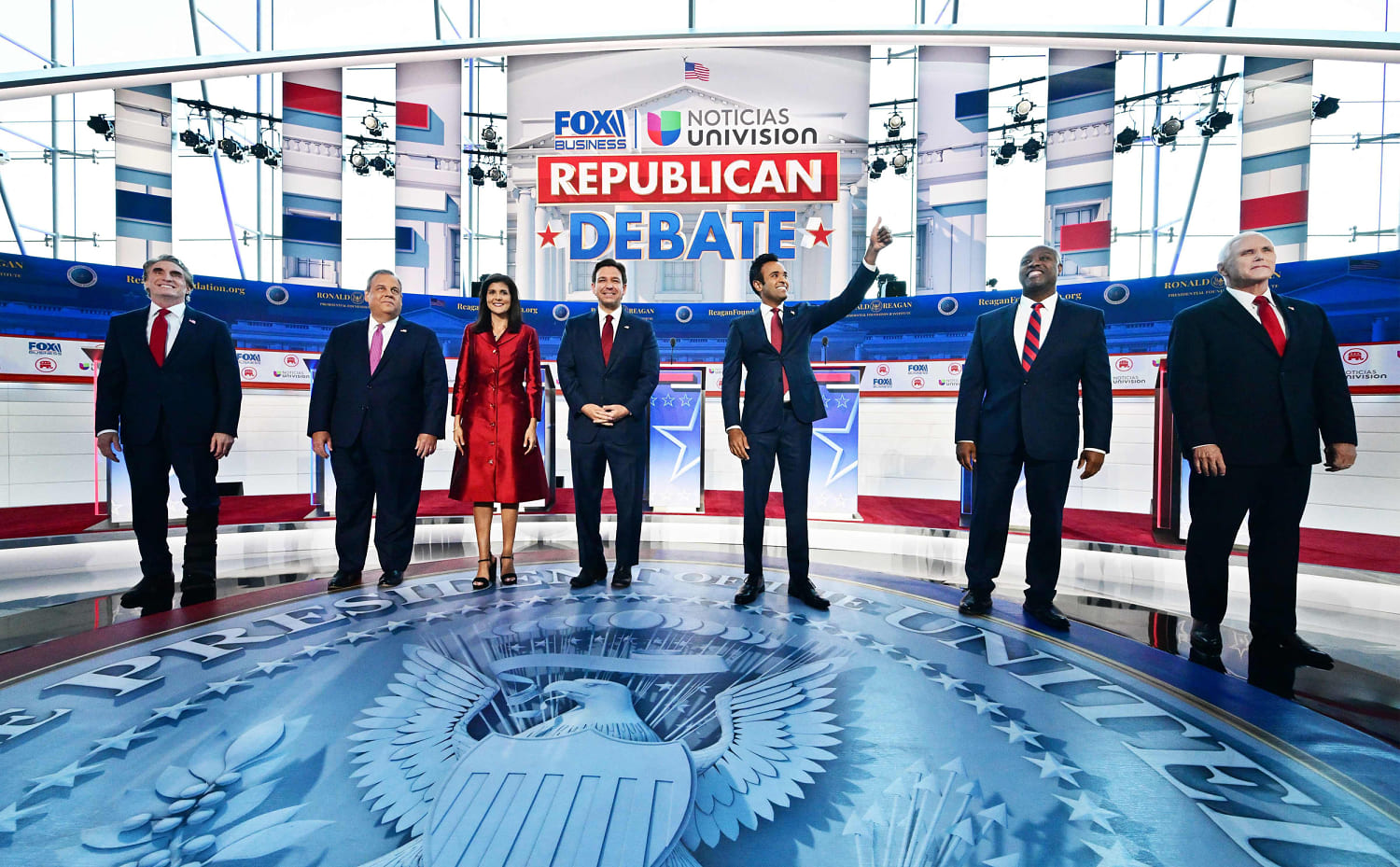 Five Republican presidential candidates will gather in Miami on Wednesday night for the third primary debate, hosted by NBC News and sanctioned by the Republican National Committee.
The debate will air live from Miami from 8 to 10 p.m. ET, moderated by "NBC Nightly News" anchor Lester Holt and "Meet the Press" moderator Kristen Welker. They will be joined by Hugh Hewitt, host of "The Hugh Hewitt Show" on Salem Radio Network.
The debate will stream free and live on NBC News NOW, which can be found on NBCNews.com, Peacock and all major streaming platforms.
It will also stream with real-time audio translations on NoticiasTelemundo.com; Noticias Telemundo's X, Facebook and YouTube accounts; and the Noticias Telemundo mobile app, and it will air live with real-time audio translations in Spanish on cable channel Universo.
The debate will also be available on Sky News services around the world, including Sky News in English and Sky TG24, and through affiliates in the Middle East.
In addition, it will be available in audio through TuneIn. The debate will also re-air on Telemundo at 12 a.m. ET and will be available on demand on Peacock.