Hollywood writers can return to work after union and studios reach agreement to end strike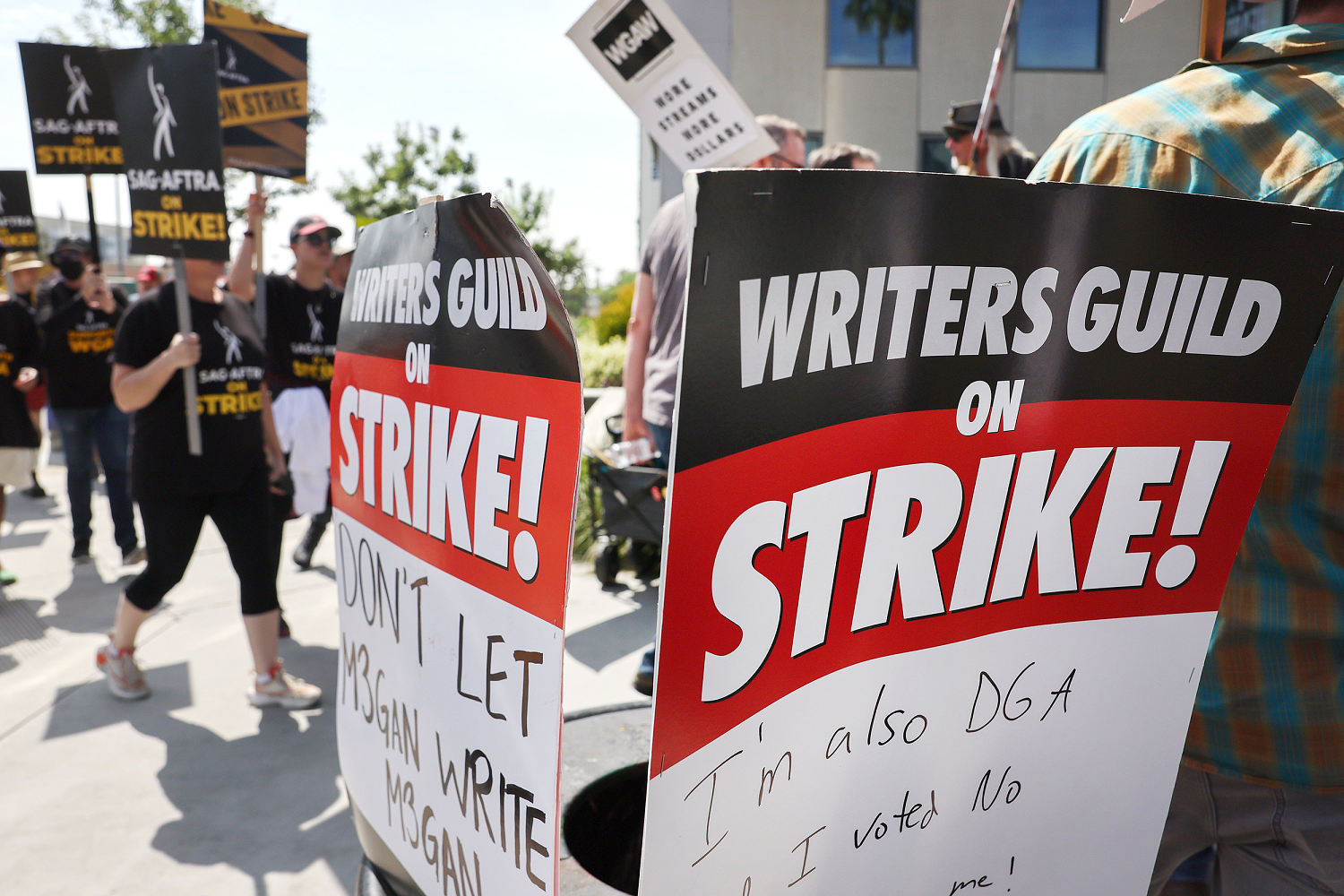 Under the deal, AI-generated material won't be considered source material and "can't be used to undermine a writer's credit or separated rights."
Writers can choose to use it, but can't be forced to, under the agreement, and writers also must be informed if any of the material being given is from AI.
The writers guild and association of producers, known as the AMPTP, reached a tentative agreement Sunday. (The association represents NBCUniversal, the parent company of NBC News.)
The deal also includes increases in minimum weekly pay rates and minimum numbers of writers, according to a summary of the "memorandum of agreement" on the writers guild website.
Actors are also on strike, and no deal has been announced in that action. The screen actors union SAG-AFTRA went on strike about a two months after the writers, on July 14.
The members of that union, officially the Screen Actors Guild-American Federation of Television and Radio Artists, also are raising issues about compensation in an era of streaming, and about safeguards around the use of artificial intelligence.
It's one of the longest walkouts in entertainment industry history. The last time both the writers and actors unions were on strike at the same time was 1960.
The writers guild stopped picketing Sunday night after the tentative deal was announced.
The WGA in a statement said at that time that the agreement was "made possible by the enduring solidarity of WGA members and extraordinary support of our union siblings who joined us on the picket lines for over 146 days."
The writers strike shut down late-night talk shows and other programs. ABC decided to air more "Monday Night Football" games than had been planned due to the strike. It normally is mainly on ESPN with the exception of a few games, NBC Sports has reported.
Drew Barrymore came under criticism when she announced she was bringing back "The Drew Barrymore Show" while the strike was ongoing. She, as well as Bill Maher and "The Talk," later walked back their decisions to return.
The strikes have also impacted numerous businesses that rely on the entertainment industry.
Los Angles Mayor Karen Bass said Sunday after the tentative deal was announced, "Now, we must focus on getting the entertainment industry, and all the small businesses that depend on it, back on their feet and stronger than ever before."