Hamas attack evokes memories of the Holocaust for many Jews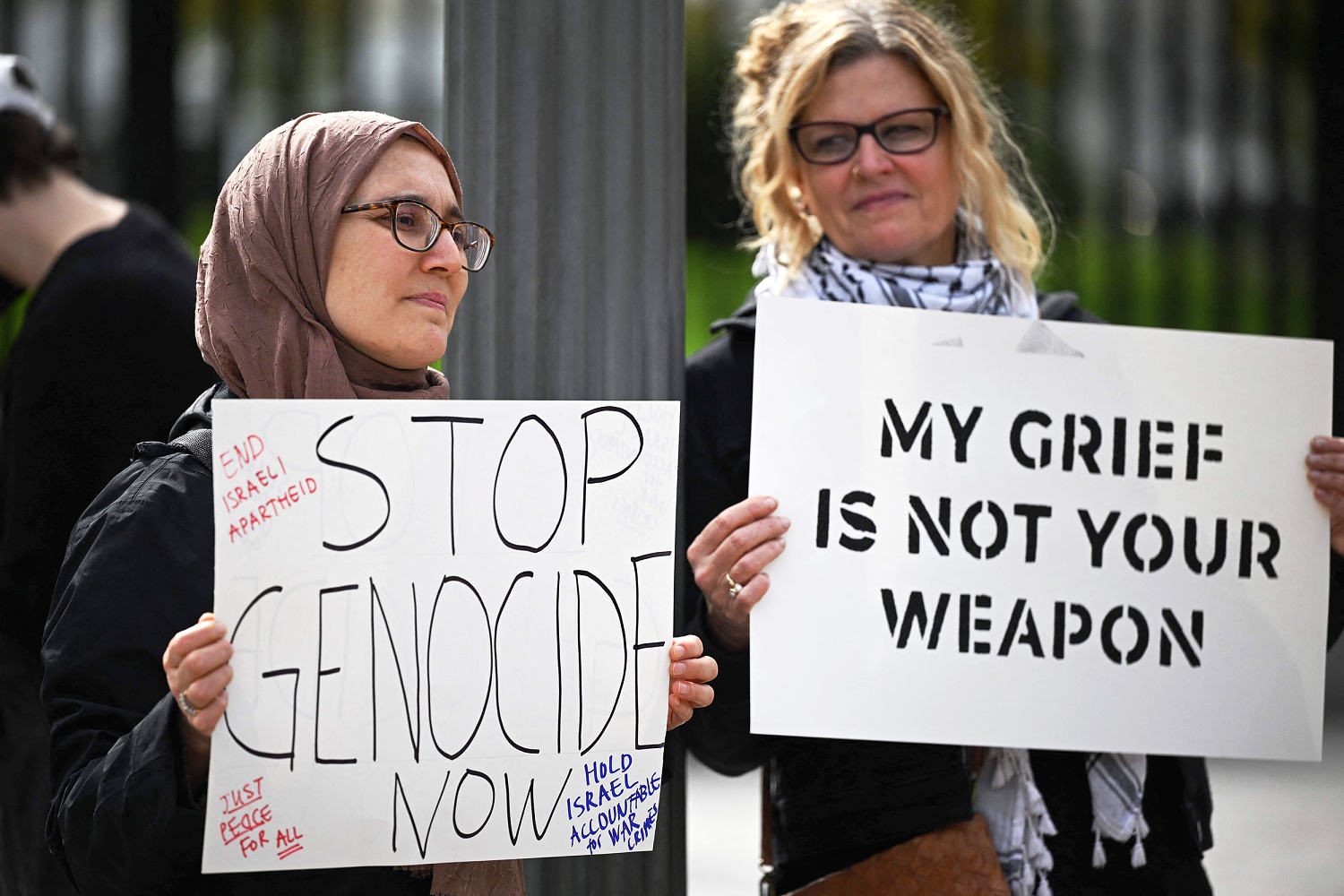 In responding to the Hamas attack, some world leaders have directly connected the past to the present in stark terms, speaking to the sense of trauma felt by many Jewish people around the world.
Biden has mourned what he called "the deadliest day for Jews since the Holocaust" and decried the Hamas assault as "barbarism that is as consequential as the Holocaust." Netanyahu likened the killings at a music festival to the Babi Yar massacre of 1941, when more than 33,000 Jews were killed over the course of two days in Kyiv, the capital of Ukraine.
"I understand on a personal level the harrowing echoes that Hamas' massacres carry for Israeli Jews — indeed, for Jews everywhere," Secretary of State Antony Blinken said during a visit to Israel on Oct. 12. In prepared remarks, Blinken referred to his stepfather, Samuel Pisar, who he said survived internment at the Auschwitz, Dachau and Majdanek concentration camps.
Dov Forman, 19, a university student who lives in London, said there were "no words to describe the pain that my great-grandmother is feeling right now." Forman's great-grandmother, 99-year-old Lily Ebert, survived the Auschwitz camp and in recent years built a large following on the social media platform TikTok with videos aimed at combating Holocaust denial.
"It's important to understand that many of the people in Israel who were murdered and many of those who were taken hostage are the grandchildren and great-grandchildren of Holocaust survivors, just like myself," Forman said, adding that his family was trying to shield Ebert from the graphic photos and videos that have circulated online since the attack.
Renée Silver, 92, a Holocaust survivor who lives in New York, saw the Hamas assault as the latest manifestation of antisemitism that has stalked Jews for centuries, including in the U.S., where she fears religious hatred is on the rise.
But not all survivors of Hitler's genocide were prepared to equate the terror attack and the Holocaust. Esther Senot, 95, a survivor who was imprisoned at three concentration camps as a girl and now lives in Paris, said in an interview in French that "you cannot compare what is happening in Israel with the Shoah."
"What happened in Israel happened on the ground all in a matter of hours," Senot said, whereas the Nazis rounded up and deported European Jews, killing them systematically at labor and death camps over years.
She was critical of Netanyahu and the actions of regional leaders that have meant "we are always left with no way to dialogue," she said.
"For the longest time, I have been anticipating this kind of thing," she added. "It's a catastrophe."
'My grief is not your weapon'
In the minds of many people who oppose the Israeli government, Israel's treatment of Palestinians has long been a form of ethnic persecution. Raz Segal, a professor of Holocaust and genocide studies at Stockton University in New Jersey, wrote in the progressive Jewish Currents last week that Israel's "assault on Gaza" was a "textbook case of genocide."