Cleveland Browns tight end David Njoku reveals severity of facial burns after fire pit accident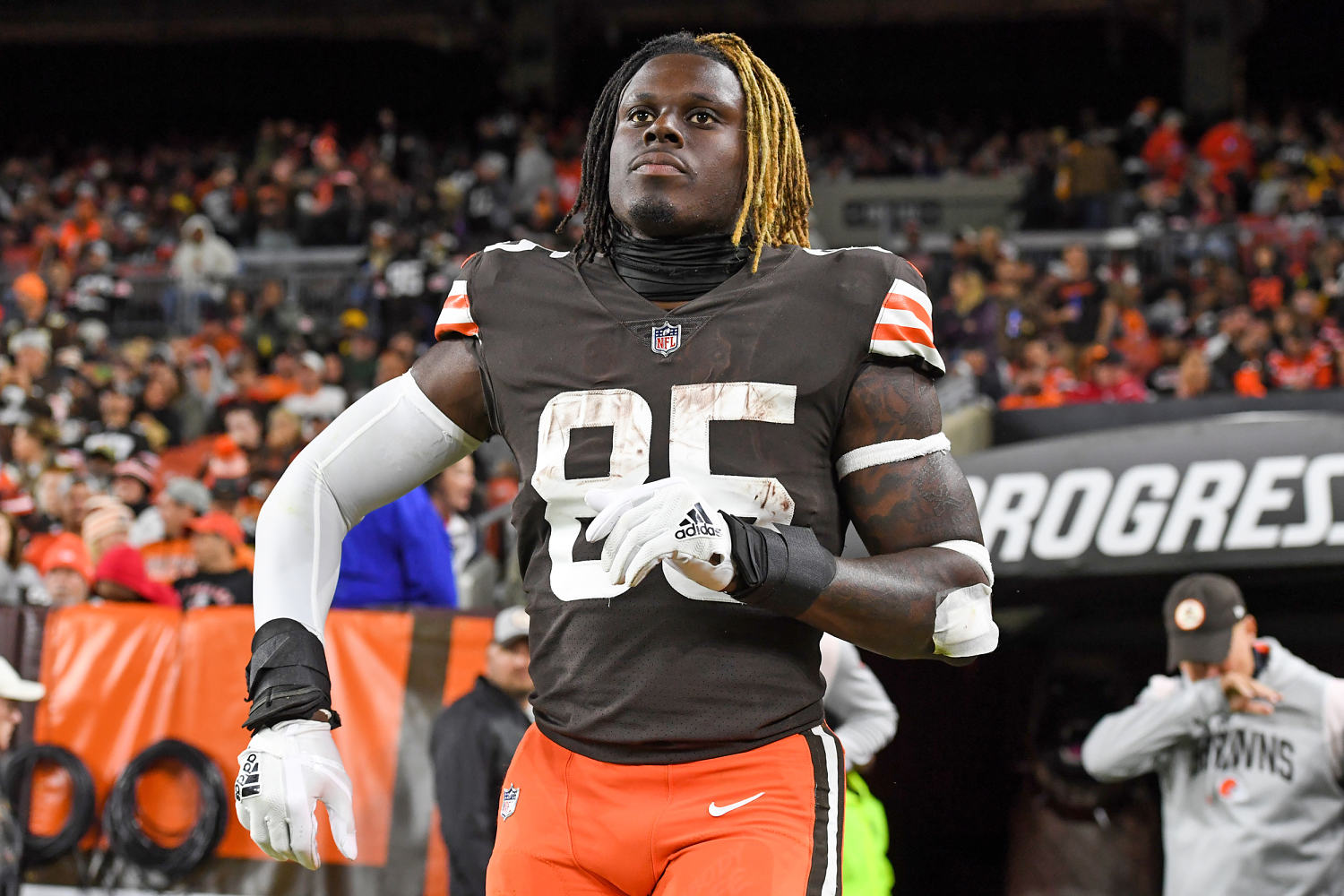 Cleveland Browns tight end David Njoku revealed Wednesday that he suffered serious facial injuries in a home fire pit accident and wants to raise money for burn victims and research.
In statements posted by the American Burn Association and on his own social media, the 27-year-old New Jersey native launched a merchandise brand, "Withstand," to generate those funds.
"I want to use my platform to help bring awareness to an all too common issue and shed some positive light on an otherwise unfortunate incident," Njoku said.
The accident happened on Sept. 29 in Cleveland but Njoku still played in the Browns' Week 4 game against the Baltimore Ravens just two days later, said Brandon Austin, co-founder of the player's merchandise promoter Millions.
Njoku showed up to the stadium for that Oct. 1 game wearing a full mask over his face. He's since posted a picture of himself without the mask, revealing extensive burns.
The fundraising merch includes t-shirts with images of Njoku in that mask showing up for the Ravens-Browns game.
"I understand firsthand how suddenly life can change due to a burn injury," Njoku said in a statement released by the American Burn Association.
The player thanked doctors at University Hospitals Cleveland Medical Center, saying the medical staff there was "instrumental in my recovery, and I am forever grateful for their expertise and care."
The Browns were off last week and return to action Sunday, at home, against the 5-0 San Francisco 49ers.
"We are grateful to have a dedicated athlete like David Njoku show support as we work to bring attention to the critical issues surrounding burn injuries," American Burn Association Chief Executive Kimberly Hoarle said.
"His willingness to turn a personal setback into an opportunity for positive change is truly commendable. Together, we hope to increase burn prevention efforts and make a lasting impact on burn survivors and their families."