Britain's Got Talent prepared to 'robustly defend' itself over David Walliams claim | UK News
The maker of Britain's Got Talent has said it hopes to resolve a dispute with former judge David Walliams "amicably" but is prepared to "robustly defend" itself if necessary.
Walliams has launched a multi-million pound legal claim against production company Freemantle.
According to the Sun on Sunday, the comedian and author is suing for up to £10m in lost earnings and damages.
The paper said Walliams' data protection case alleges his microphone was kept on and recording throughout filming, including during breaks.
It claims thousands of hours of recordings were collected and transcribed, including of sensitive and private conversations.
They included "private information… recorded without his consent or knowledge", the newspaper said.
Walliams is said to have suffered suicidal thoughts following his exit from the show after leaks of him making "disrespectful comments" about contestants were published.
Responding to the reports, a Fremantle spokesperson said: "We had a long and productive relationship with David and so are surprised and saddened by this legal action.
"For our part, we remain available and open to dialogue to resolve this matter amicably.
"However, in the interim, we will examine the various allegations and are prepared to robustly defend ourselves if necessary."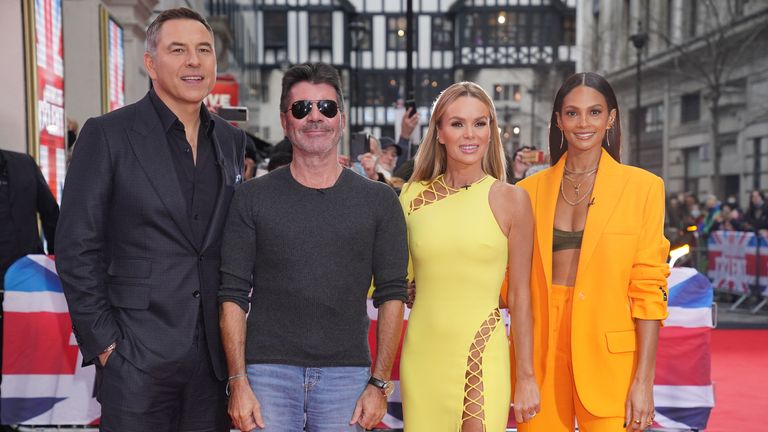 Walliams, 52, left Britain's Got Talent after his disparaging remarks about contestants were leaked in 2022 and a transcript appeared in the media.
He later released a statement apologising for the "disrespectful comments" and saying they were private conversations that were never meant to be shared.
Walliams was replaced by former Strictly Come Dancing judge Bruno Tonioli, who joined Simon Cowell, Amanda Holden and Alesha Dixon on the judging panel.