Biden speech planned for 8 p.m. Thursday after visit to Israel amid Hamas conflict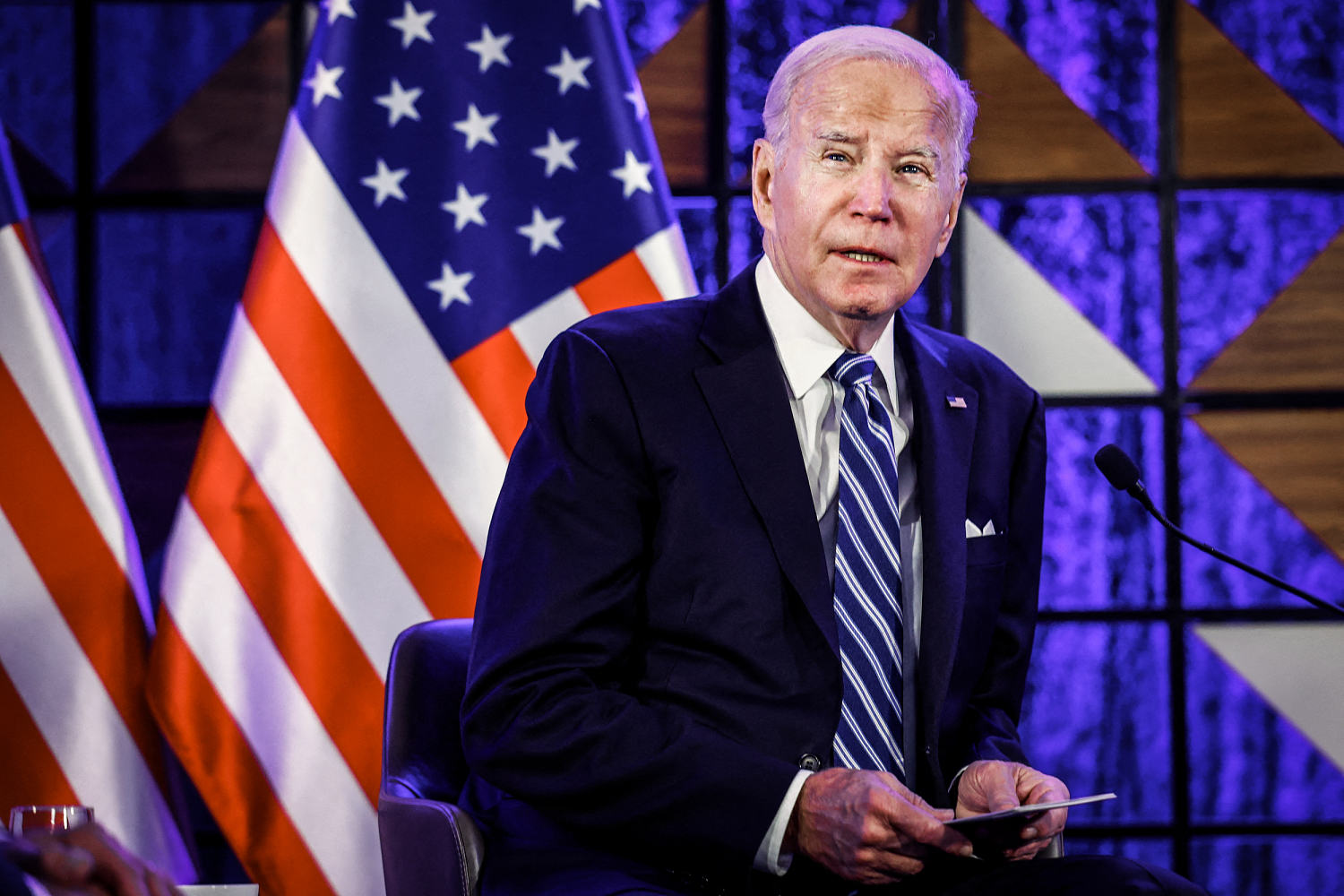 President Joe Biden will deliver a prime-time foreign policy speech to the country on Thursday night, White House officials said Wednesday.
The Oval Office address is scheduled for 8 p.m. ET and will address the administration's response to Hamas' terrorist attacks against Israel and Russia's war in Ukraine. It comes after Biden flew to Tel Aviv on Wednesday pledging his support for Israel in the wake of the sprawling attack carried out by Hamas terrorists this month.
Follow live coverage from NBC News here.
In remarks there after meeting with Prime Minister Benjamin Netanyahu, Biden said, "Israel was born to be a safe place for the Jewish people in the world."
"While it may not feel that way today, Israel must again be a safe place for the Jewish people," he said, promising that the U.S. would "do everything in our power" to make sure it is.
He also stressed the difference between Hamas and the Palestinian people, who he said are "suffering greatly."
"The vast majority of Palestinians are not Hamas. Hamas does not represent the Palestinian people," he said. "Hamas uses innocent families in Gaza as human shields, putting their command centers or weapons or communications tunnels in residential areas."