At least 7 killed in Murcia blaze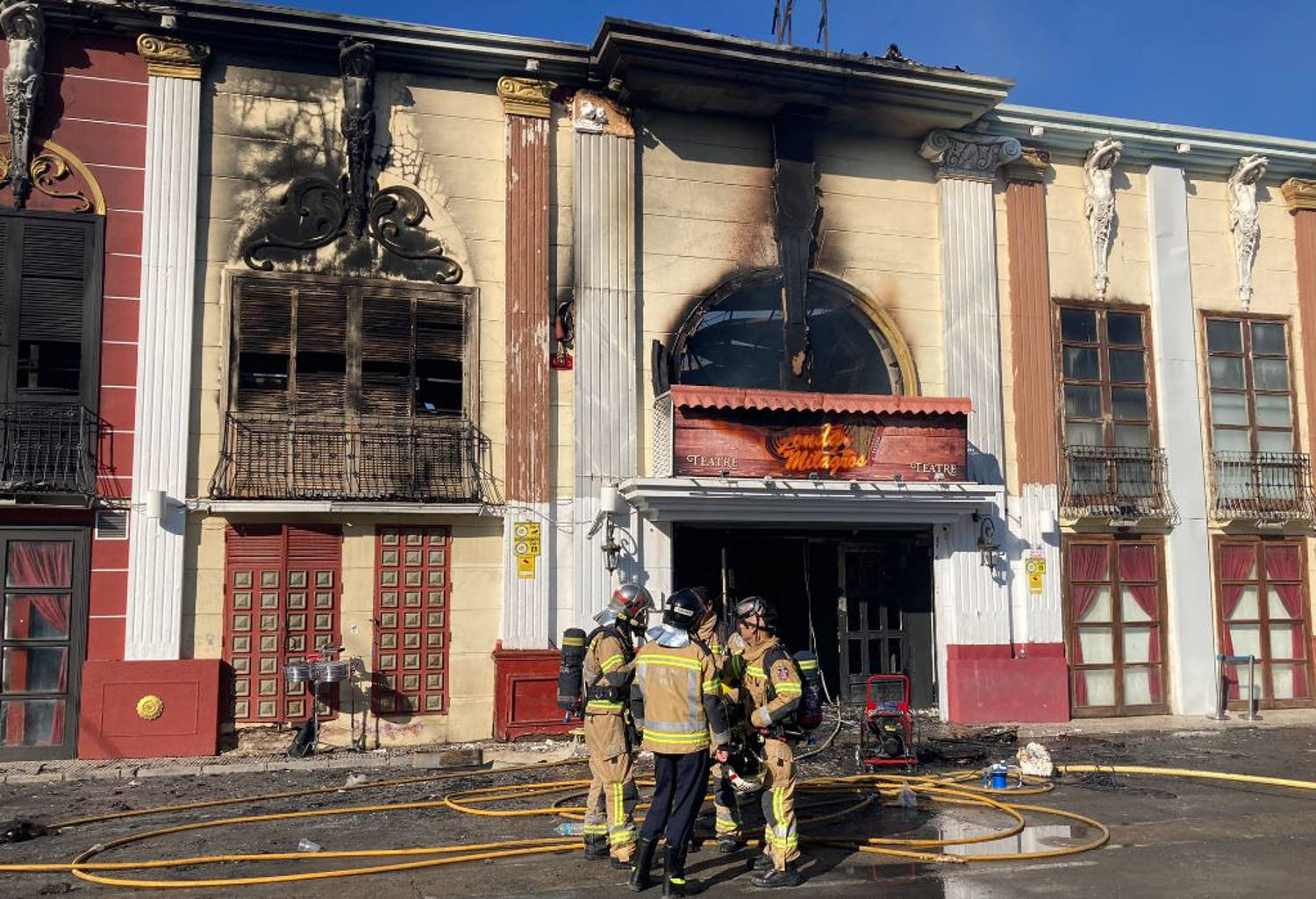 At least 11 people were killed when a fire tore through a nightclub on the outskirts of the Spanish city of Murcia, officials said Sunday.
The blaze broke out at the Teatre nightclub in Atalayas, the southeastern city's emergency services said on X, formerly known as Twitter.
Clouds of smoke could be seen rising from the venue in images posted to X by the city's fire department, while others showed the building's blackened facade. The photos also showed that fire had also destroyed part of the roof.
The department said that 40 firefighters and 12 vehicles had been deployed to tackle the blaze which broke out in the early hours of Sunday morning.
City Mayor José Ballesta said on X that at least seven people had died in the blaze, and said that emergency services were continuing to work to establish the cause of the blaze.
But in a later post he said emergency services had confirmed that 11 people had passed away. The city council also confirmed the death toll had risen.
Four people have been treated in hospital for smoke inhalation, Reuters reported.
The Murcia region's emergency coordination center warned in a post on X that the number of fatalities could rise.
In a separate post, Ballesta announced that a three day mourning period would be held for the dead. He also offered "strength and encouragement," to the victims families. Flags were also lowered to half mast outside Murcia's City Hall.
NBC News has reached out to Teatre Murcia for comment.
This is a developing story. Please check back for updates.