Antony Blinken 'hopeful' more hostages will be released but skeptical of Hamas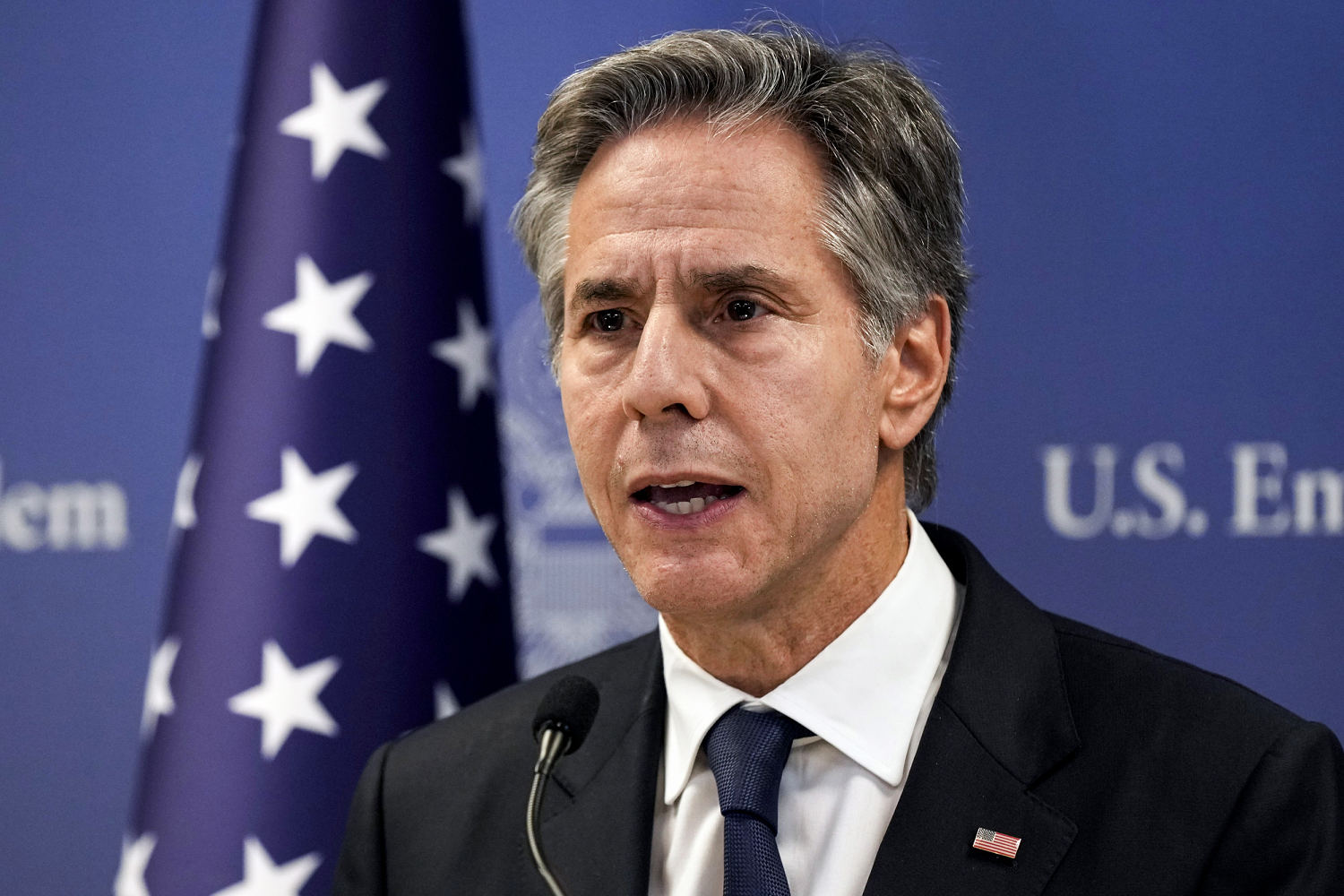 Secretary of State Antony Blinken on Sunday praised the recent release of an American mother and daughter held hostage by Hamas, but expressed skepticism over the militant group's recent statement that they were ready to release two more hostages.
In an interview on NBC News' "Meet the Press," host Kristen Welker asked Blinken: "Hamas has come out with a statement saying they are prepared to release two more hostages. What can you tell us about that? Do you see this as a credible offer coming from this terrorist organization?"
Blinken said the U.S. is "engaged with different partners in the region, sending clear messages about the need to immediately and unconditionally release all of the hostages" and it was "gratifying" to see the release of Judith Raanan and her daughter, Natalie, on Friday after they were taken hostage by Hamas during the militants' Oct. 7 attack on Israel.
"We're hopeful that more [will be] released. But the bottom line is this: They need to be released. Each and every one of them. Now. Unconditionally," he said.
Qatar played a central role in the surprise release Friday of the Raanans. Abu Obeida, a spokesperson for Hamas' military wing, said in statements to Telegram that they had informed Qatar on Friday that they would release two more people, Nurit Yitzhak and Yocheved Lifshitz, for "humanitarian reasons and without compensation," using the "same procedures" that were followed in the release of the two U.S. hostages. Obeida said the Israelis had refused to receive Yitzhak and Lifshitz.
The office of Israeli Prime Minister Benjamin Netanyahu, however, pushed back, calling the statements from Hamas "propaganda."
Welker asked Blinken on Sunday: "Do you take this word by Hamas that they are potentially prepared to release two more hostage seriously? Is the U.S. government, for example, working with Qatar to make that happen as we speak?"
"Acts are what speak, not words, particularly from Hamas," he said. "But we've been engaged as I said, with partners. So one of the first things that I did after the horrific attack of Oct. 7 and hostages were taken — men, women, young children, elderly people, it's extraordinary — was to talk to everyone we could who might have influence with Hamas in terms of releasing them."
"In the instance of Judith and Natalie, I again, want to thank the government of Qatar for playing a very important role in getting them out and now on their way home to see their loved ones," he added.
Asked whether he could explain why Ranaan and her daughter were released and why now, Blinken said: "I can't, we don't know why Hamas chose to release Natalie and Judith first."