American Jews are flocking to gun training classes
Kowalsky, who is Jewish, said local synagogues had reached out to him to host gun training seminars and shooting sessions in the past week. At one gun safety seminar he hosted this past week, Kowalsky said most participants were new to guns. 
"These are mothers, teachers, the majority of them are mostly people who have never interacted with firearms or thought about owning them," Kowalsky said. "There's a safety concern. I think people are nervous about what's going on and what can happen."
Rabbi Yossi Eilfort runs Magen Am, a nonprofit in Los Angeles that provides self-defense classes and firearm training to the Jewish community. He said they've received more than 600 calls in the last week.
"We can't put down the phone without picking up the next one," said Eilfort said. "The calls for self-defense training, situational awareness training — 'How do I make my shop or my institution a harder target?' — has just been really, really nonstop."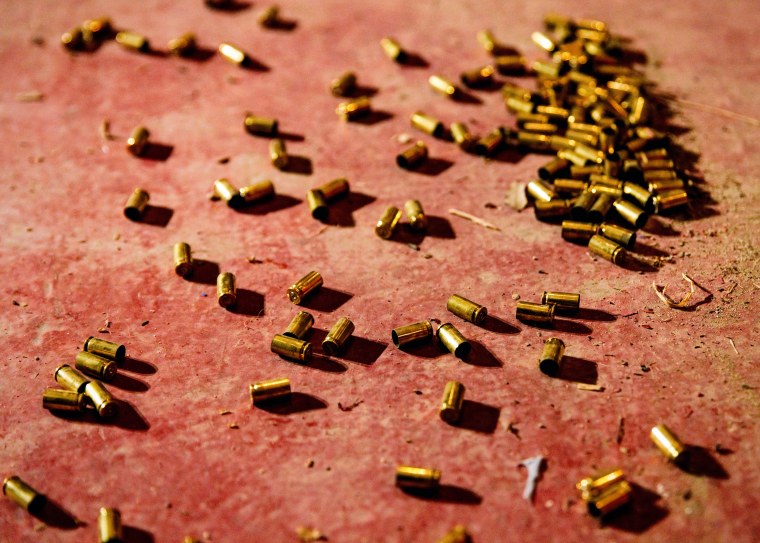 It is not uncommon for targeted groups to seek out self-defense measures after public attacks or threats.
Some American Jews said they had first become interested in gun ownership after a 2018 shooting at a Pittsburgh synagogue killed 11 people. A 2022 study from the University of Michigan found that Asian Americans who experienced racism during the pandemic were more likely to acquire firearms and ammunition for self-defense. 
But in many Jewish communities, gun ownership is a taboo subject. 
"The majority of Jews in the country historically have been liberal on the left, pro-gun reform, pro-gun control, opposed to personal gun ownership," said Hank Sheinkopf, a veteran New York-based political strategist who is also an Orthodox rabbi. "Jews with guns were always seen as an odd event."
But now, Sheinkopf added, it seems the long held view — of the U.S. being the "one place in the world where Jews are safe — is coming to an end."